The rankings are in and the bowl games are set! Are you ready for some football? Outside of sitting in the stands, your only options to watch most of the bowl games are cable, satellite or a streaming service. If you're a cord cutter and a football fanatic, now's the time to review your game plan so you won't miss any of your favorite college teams battle it out on the gridiron.
Check out the full schedule of bowl games to see when, where and how you can catch all the action.
Between December 20, 2019 and January 13, 2020, there are 41 bowl games and the national championship. Most of these games will be broadcast on ESPN with a few on ABC, CBS, CBSSN, FOX and FOX Sports 1. So, if you want to catch all the action and you don't have cable or satellite service, you'll need to consider paying for a streaming service for at least a month.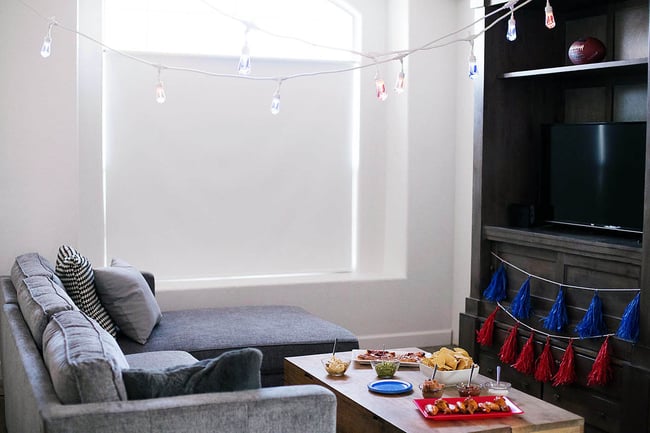 photo credit to www.allfortheboys.com. Find these lights for your next "home-gate" here!
If you're a diehard college football fan who wants to see it all, YouTubeTV, Fubo TV and Hulu+Live TV are both solid contenders. They each include a free trial period and host every bowl game channel. Talk about full access! Just be sure to visit their respective websites and type in your zip code to make sure they stream your local ABC, CBS and FOX channels. If they don't, your best option to capture local channels is to simply install a TV antenna for over-the-air reception. If you don't already have one, check out our comprehensive blog post that covers everything you need to know about purchasing an antenna and cutting the cord.
If you're looking for more economical options and don't care to watch every game, Sling TV is a good streaming choice. Their Orange plan provides access to ESPN, ESPN2 and ESPN3, while their Blue plan provides access to Fox Sports 1 and NFL Network. They offer a discounted trial month, and you can sign up for the Orange plan, the Blue plan or the Orange & Blue plan combined. As with YouTubeTV and Hulu+Live TV, some local channels are only available in select markets, so be sure to check their website.
Check your equipment
Regardless of how you're watching the games at home, you'll want to make sure your entertainment equipment, connections and cables provide peak performance. If an upgrade is in order, check out these Philips HDMI and coax cables, antennas and universal remotes that range from basic to innovative. And, when the game goes into overtime, but your guests' phone batteries don't, a charging station using surge protector wall taps and power strips can make you the MVP. These colorful charging cables from Philips add to the fun and may even coordinate with your team's colors.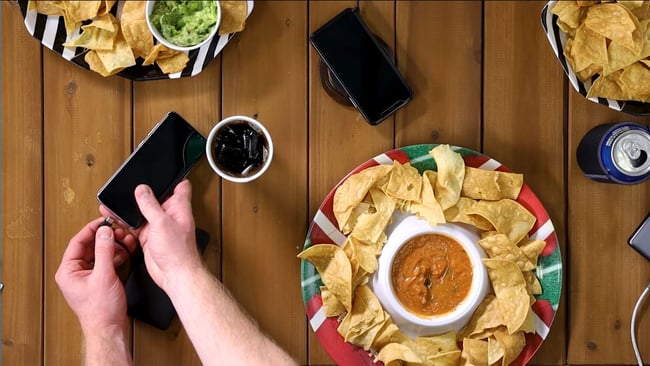 Let's talk snacks
When it's gameday, you'll want to huddle around the TV, not the stove. These quick and easy, fan-favorite snacks are sure to score extra points.
2019-2020 Bowl Game Schedule
Check out our 2019-2020 Bowl Game Schedule to see when, where and how you can catch all the action and get this party started!
Need help finding the right antenna to catch the games? Check out this Shopping Guide!