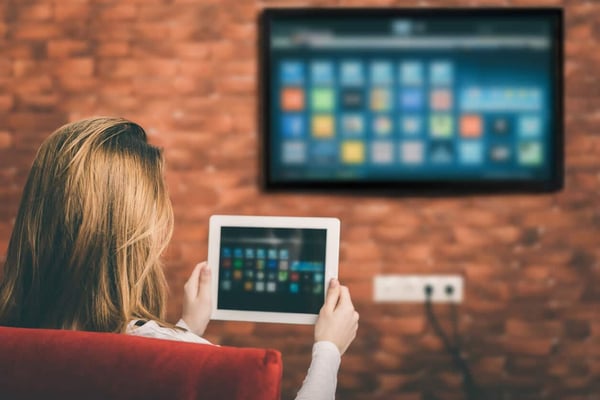 Dreaming of cutting the cord but don't know where to start? These three simple steps will help you determine if cord-cutting is the best value for you, what options are available and what equipment you'll need for success.
Step 1: Make a list of your must-have shows and channels.
Take a few minutes to jot down your list of can't-miss shows and their channels. These resources will help you find where to access them live or on demand.
Over-the-Air (OTA) Live TV Channels

Major networks such as NBC, ABC, CBS, FOX and PBS are free and available over the air with a TV antenna. Enter your zip code at AntennaWeb

to see what channels are available in your area.

On-Demand Movies & Shows
Livestreaming Services (Paid & Free)
Step 2: Design a customized entertainment package to fit your budget.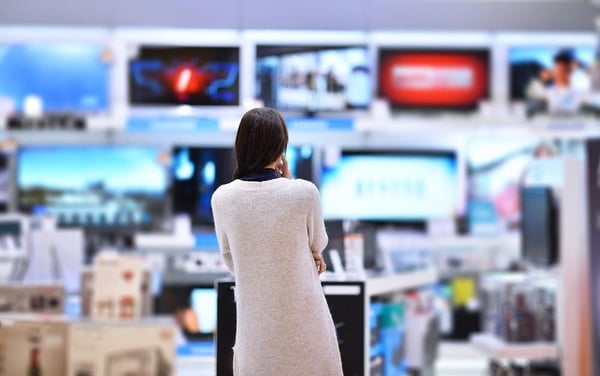 photo credit to www.forbes.com.
Tapping into limitless entertainment has never been easier, so now is the perfect time to mix, match and get the programming you want. Here are a few favorites to get you started, but a little online research will reveal additional interest-specific channels to further personalize your line-up.
The bottom line.
You may need to subscribe to multiple services to get all the shows on your list. Paid subscriptions can range from $4.99 - $49.99+ per month, so the cost of multiple subscriptions can quickly add up. Unlike cable and satellite, however, you can typically cancel your service at any time, giving you complete control over your entertainment and your budget.
It's all about strategy—and discounts!
Gotta have those Hallmark Christmas movies or full access to your favorite sport? Simply subscribe to those streaming services for a month or two and then cancel online once the season is over. It's really that easy. However, if you're a die-hard fan of a certain streaming service, an annual subscription could save you a few bucks. Be sure to check for other discounts such as price breaks for college students, streaming service bundles and add-on packages, as well as cell service perks.
Step 3: Determine what equipment and accessories you'll need.
Cutting the cord requires a few one-time purchases, but keep in mind the yearly savings you can score over costly cable or satellite.
Free Over-the-Air (OTA) TV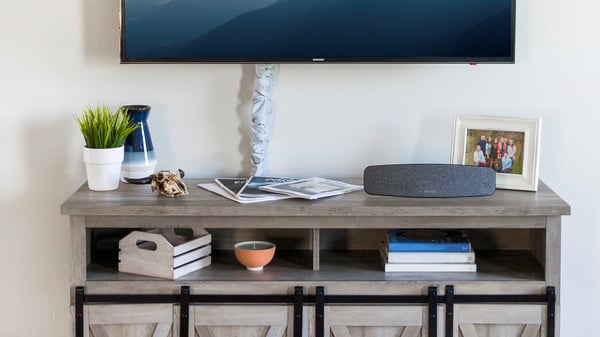 A TV antenna is required to receive OTA channels. Thankfully, they have evolved in style and functionality. Many indoor antennas are designed to blend with your entertainment setup. Some are even covered in fabric to enhance your décor – all while providing superior reception for high definition picture quality. Our HD Antenna Guide can help you determine which antenna is right for you.
Some antennas come with everything you need for a quick and easy installation. However, depending on your setup, you may also need a few additional accessories.
Say "Yes" to streaming.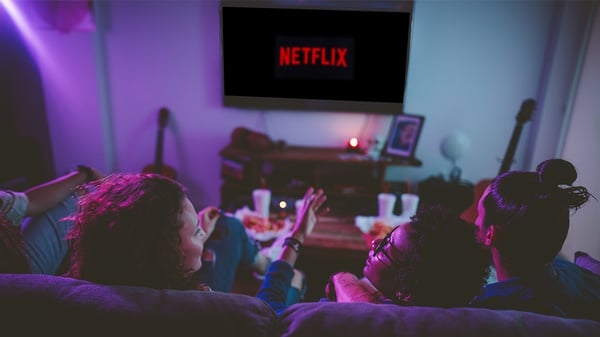 With smart TVs, laptops, gaming devices with built-in streaming capabilities and streaming platforms like Roku, Amazon Fire TV, Android TV, Apple TV and Chromecast, you have lots of choices regarding how to access your digital content. Just make sure you have reliable internet service and/or Wi-Fi. Check out TechHive.com for a review of the best media streaming devices.
You may also need some accessories to complete your setup and ensure an exceptional streaming experience.
HDMI cable – An HDMI cable provides plug-and-play simplicity when connecting various components to your TV, and that includes some streaming devices. Look for the HDMI Premium Certified Cable label to make sure you're getting the best of the best.
Adapter – If your laptop doesn't have an HDMI port and you want to stream content to your TV, this Mini Display Port to HDMI Adapter or this USB-C to HDMI Adapter will do the trick.
HDMI switch – When your TV's HDMI ports are limited, this HDMI switch lets you expand one HDMI port into four. While it comes with its own wireless remote, a universal remote can be programmed to operate the switch.
Consolidate and simplify.
Now that you've figured out how to access your favorite entertainment, why not consolidate your streaming and other entertainment device remotes into one? These patent-pending universal remotes for Roku and Fire TV are the perfect solution. Not only can each remote control up to four devices, the rear Flip & Slide™ cradle houses your compatible streaming remote, giving you complete control of your home theater system in one handheld device.
Give it a try!
HD Antennas, plug-and-play streaming devices and month-to-month streaming services with free trial periods make it easy to cut the cord. If you're still apprehensive, why not do a test run before you cancel your cable or satellite service? It's a great way to see if cutting the cord is right for you.
More on Cutting the Cord: