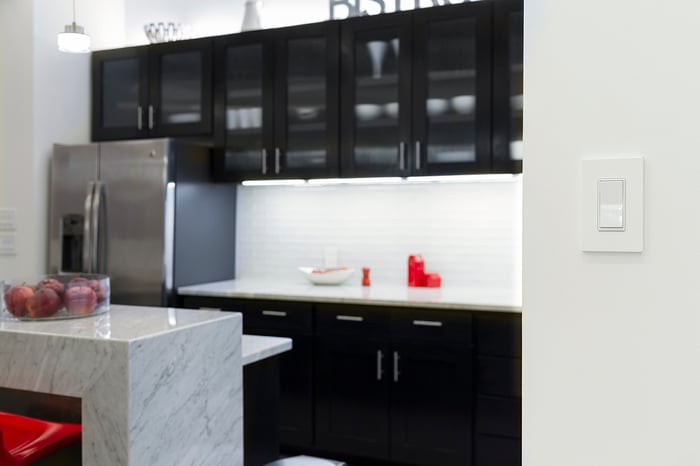 Life is complicated. Your smart home doesn't need to be. That's where our newest line of myTouchSmart Wi-Fi smart home products come in. This new line makes it easy for you to automate your lighting and small appliances from anywhere to be on or off when you need them most. Ranging from smart plugs to smart switches and outlets, these products redefine the means of easy living through an intuitive app that brings control to your fingertips.
Still not sure how it all works? We've laid out how Wi-Fi smart products make your home smarter. Here's everything you need to know to start controlling your home with myTouchSmart.
Home Automation Without The Hub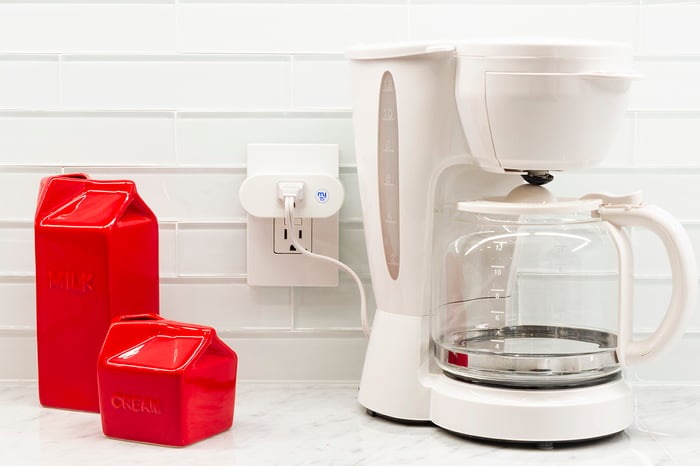 Unlike most smart home products that require a hub to connect your devices on a network, the myTouchSmart Wi-Fi products can communicate without one. After you get your smart switches, plugs and outlets set up where you want them, you can download the free app and begin controlling your home immediately because of the super easy connection of these devices.
For instance, just click the button on the front of your smart plug to start searching for Wi-Fi networks, then open your app and click "add devices" to begin searching for the device you are trying to control. After connecting, the app has plenty of preset options for scheduling such as dusk to dawn or countdown settings so you can start automating your indoor and outdoor lighting and devices with hardly any effort required.
One App for All Your Devices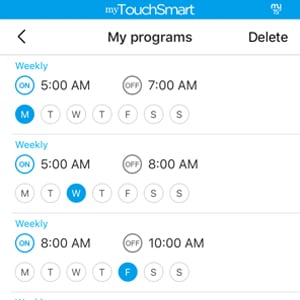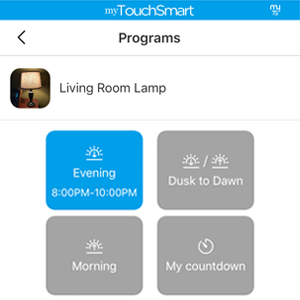 The best part about making your home smarter is...you make the rules. You can customize all aspects of the automation to fit your needs at any time of the day. Your coffee maker can now be on before you even make it into the kitchen in the morning. Your lights can be on when you get home from work in the evenings, increasing safety so you never have to come home to a dark house or to cast the appearance that someone is home to outsiders while you're away.

If you forgot to turn something off before you left, it's no longer running up your bill since you can remotely switch it off on-the-go. You don't have to be connected to your own Wi-Fi at home to use the app, you can control devices from anywhere.

Not a big techie? That's okay too. What makes this app different is in addition to the customizable "My Extra Programs" setting, there are the easy one touch presets that are also available. Ranging in morning, evening, dusk-to-dawn and countdown timer settings, you can automate your home without knowing anything at all about smart home technology.
Control With Your Voice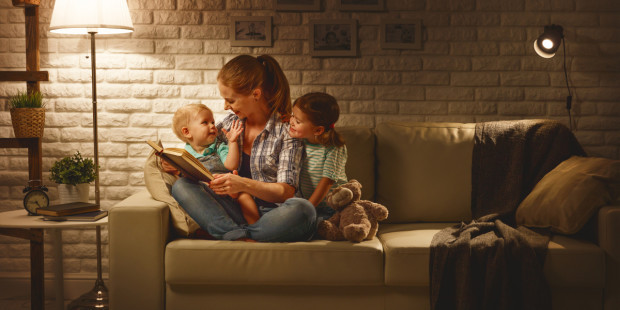 As you add myTouchSmart Wi-Fi smart products around the house, you can also group them all together in the app. After you go to the "Groups" tab, you can add a new group, name it, choose an icon to represent the group and begin adding devices to different groups to control them all at once instead of individually.
Create groups for areas of your home or activities:
Living room

Bedroom

Hallways

Front Porch

Patio

Reading

Movie Nights

Dinner and more!
For example, turn off all the lights at once in "living room," "kitchen" or "bedroom." If you're a routine person, set up a "morning" group so your bedside lamp comes on, your coffee maker starts and the hallway lights all turn on for you to start your productive morning each day.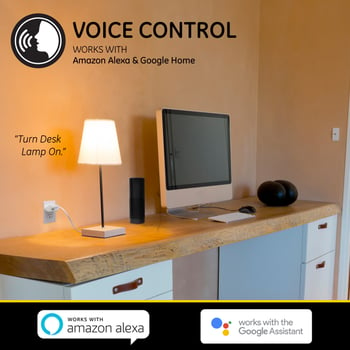 While you can set schedules or group things together in a room directly from your phone, an even more convenient way to control your home is telling Alexa or Google to do it for you! Both devices can be enabled to pair with your myTouchSmart Wi-Fi smart products so you won't have to lift a finger.
Here are just a few ideas that you can ask Alexa or Google to do so you can have hands-free control of your home (for example purposes, we'll use Alexa, but these commands can also work just the same by replacing Alexa with "Hey Google")
Alexa, turn on my fan.
Alexa, turn on the Christmas tree.
Alexa, turn the back patio off.
Alexa, turn everything off.
Personalize Your App
The myTouchSmart app knows that not all homes are the same, so you can personalize your app and make it your own. Take pictures of your devices and rooms and name them so when you open your app, it's one-of-a-kind and matches your style.
If you end up moving your appliances around or bring your cafe lights indoors for a change, your app can change along with your new home design. Remember, the myTouchSmart app lets you make the rules and connect and organize your home however you like at any time. Watch this video to see how myTouchSmart Wi-Fi Smart Products can fit into your life and your home.
Now with myTouchSmart Wi-Fi smart products, it's easier than ever to transform your house into a smart home. All of your favorite small appliances and lighting can be controlled with the touch of your finger from anywhere or by the sound of your voice instantly.