A new batch of Disney Projectables night lights means more characters from recent releases and ongoing series that kids are sure to love. And, with many "1990s kids" now parents of a new generation of children, there's never been a better time to get reacquainted with these classics in old and new form.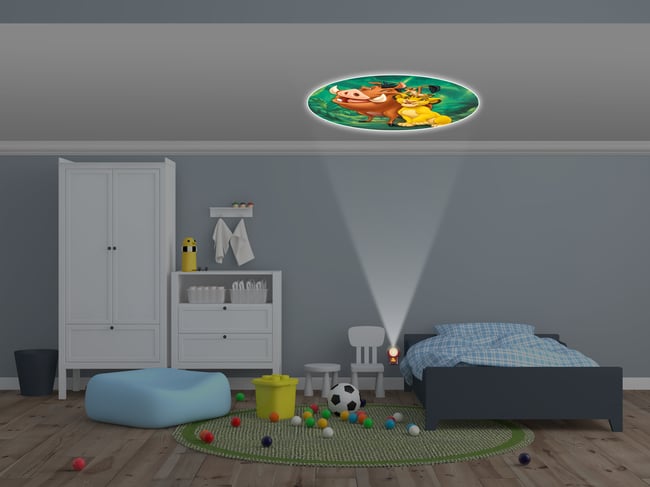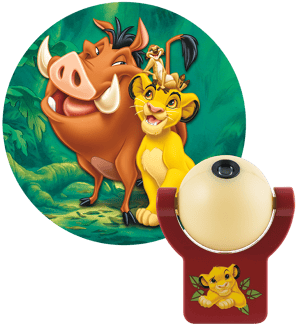 The movies: Simba is a young cub who must learn what it means to be an adult lion as he moves through the circle of life. He and his friends first captured the world's imagination in 1994, though the story drew inspiration from the Bible and Shakespeare's Hamlet. Twenty-five years later, The Lion King returns, now with computer animation and an even more star-studded cast.
The Projectable: The projected image of the night light depicts the young Simba with Timon and Pumbaa.
Fun fact: The 2019 Lion King – released on July 19, 2019 – is already the 19th highest-grossing film ever and poised to become the top animated movie of all time.
Key quote: "I'm only brave when I have to be. Being brave doesn't mean you go looking for trouble." – Mufasa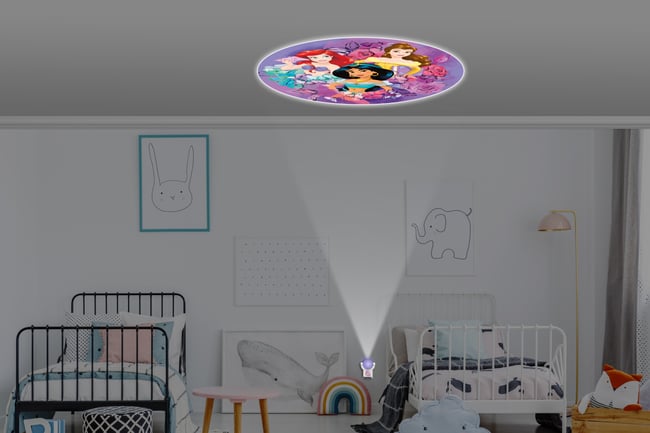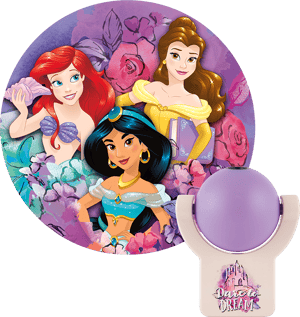 The movies: The story of a poor street rat who's destined to save a magic lamp and Princess Jasmine from the clutches of evil, Aladdin first flew into theaters as an animated feature in 1992. The 2019 version of this timeless Arabian adventure utilizes mostly live action, with a cast of largely Middle Eastern and Indian descent.
The Projectable: The Disney Princesses Projectable features three beloved characters, including Jasmine from the original Aladdin.
Fun fact: Patrick Stewart lobbied (unsuccessfully) for the role of the villainous Jafar in the 2019 version because he regretted turning down an offer to voice the character in the 1992 version.
Key quote: "Sometimes we only see how people are different from us. But if you look hard enough, you can see how much we're all alike." – Jasmine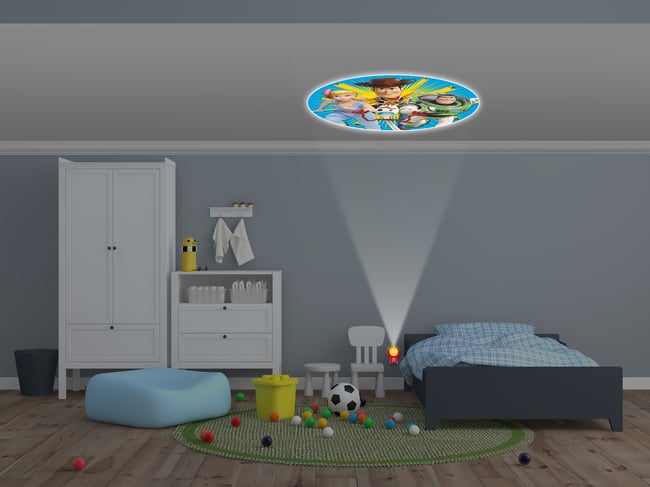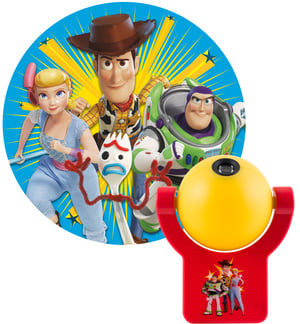 The movies: Not only are all toys secretly alive; they also embark on elaborate adventures and learn lessons along the way. Unlike the Disney animated classics, the Toy Story saga may not go back to ancient source material, but it does date back to the 1990s. The adventures of Sheriff Woody and Buzz Lightyear continue in the fourth installment, released in June of this year.
The Projectable: Woody, Buzz and sassy shepherdess Bo Peep are featured.
Fun fact: The new film contains Easter-egg references to several previous Pixar productions, including Finding Nemo, Cars and Up, among others.
Key quote: "Being there for a child is the most noble thing a toy can do." – Woody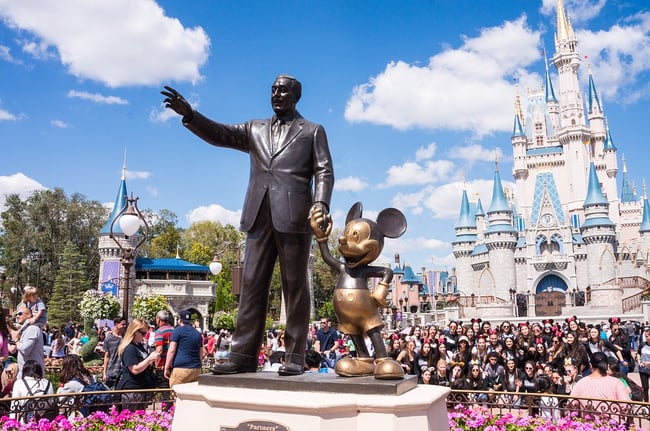 Light up your child's room and help them combat the bedtime jitters with these and other officially licensed Projectables. All include light-sensing technology to automatically turn on at dusk and off at dawn. For more information, be sure to visit our site!