As soon as the first leaf falls, Americans all over the nation jump with joy. The autumn season brings a few associated favorites that get everyone in the spirit whether that be football, Halloween, comfy sweaters, pumpkin spiced lattes or hearty comfort food! One thing is for sure no matter what you are into, fall is a season to get excited about. The weather cools down tremendously, activities become more casual and cozy and the speed of summer slows down into fall. As nature transitions into the new season with changing colors, so too can your décor.
There's no need to purchase all new design either. Those string lights you hung up earlier in the year are perfect for fall and winter too! We've rounded up some of our favorite trends for fall using
Enbrighten Color Changing Café Lights
- a key transitional piece to every home that can be used for any season.
Outdoor Fall Party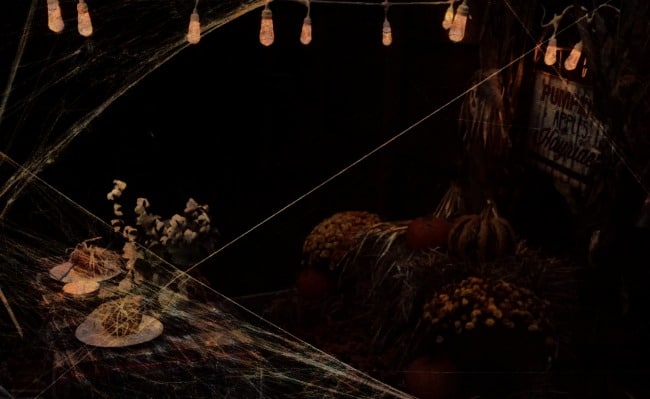 The cool weather makes perfect outdoor conditions for a fall party! Creating an inviting space with décor that matches the time and occasion with mums, pumpkins and signage makes all the difference. Stringing café lights above the entertaining area is a game changer. We love how this blogger turned the color changing lights to orange and tied it all together!
Festive Front Yard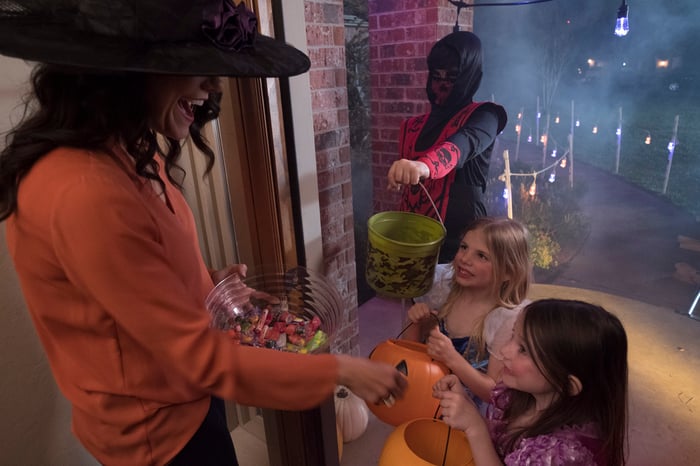 Want to one-up your neighbors? Be the most festive house in the neighborhood by lining color changing café lights all the way up your walkway from the sidewalk to your front porch. Change your colors to purple and orange for a classic Halloween style or any of the other 120 color combinations to match your existing decorations. Your house won't miss one "trick-or-treater" while it's lit up like this!
Spooky Porch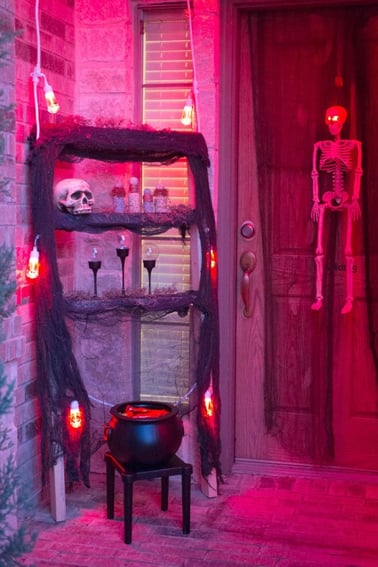 Make your porch pop and catch everyone's attention with string lights casting a vibrant glow all around your entry. This blogger made her front porch spooky by draping her lights around skulls, potions and a cauldron. By lighting up all the decorations with red radiance, she made the perfect eerie Halloween atmosphere right at her front door.
Indoor Watch Party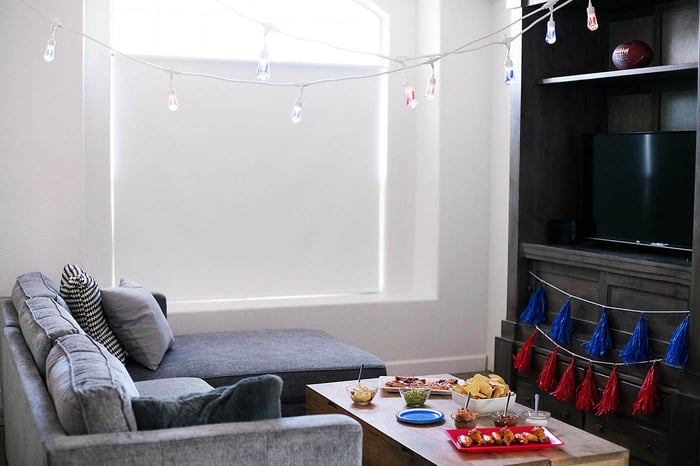 If your fall style is more sporty, try "homegating" like this blogger did! When you can't make the game or the tailgate, bring the action to your living room. All you need are the bare essentials to have the comfiest atmosphere to watch the big game- snacks, a couch, a TV and your favorite team's colors. Drape café lights over your entertaining area and set them to your team colors for a super simple and easy homegate full of spirit- and lots of good luck!
Neighborhood Tailgate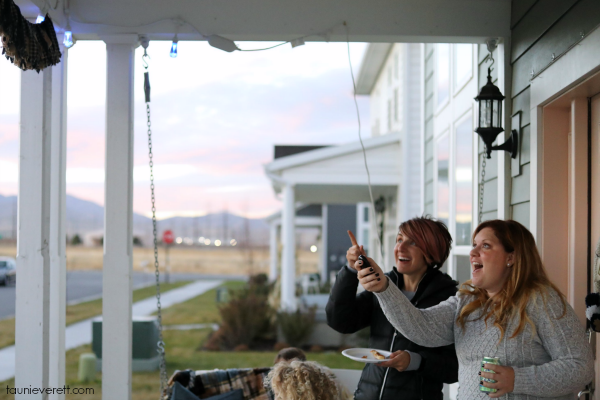 credit to www.taunieverett.com.
When the weather permits, what is better than a get together on the porch? Take the party outside for a neighborhood tailgate. A simple, yet effective list of party supplies, this blogger brought out food, drinks, throw blankets, pillows, a football and Enbrighten Café Lights and wow'd all her guests. If the neighborhood tailgate is an all day affair with games back-to-back, you can use the remote to change the lights to match each team you're routing for whenever you need to- a party attraction and perfect move into the next game.
No matter what the occasion is during the fall season, there's a way to decorate and celebrate with café lights. Whether it's a holiday party, a get-together to watch sports or just a kick-back night with family, you can plug in your lights and create an environment that everyone will enjoy being- season after season.