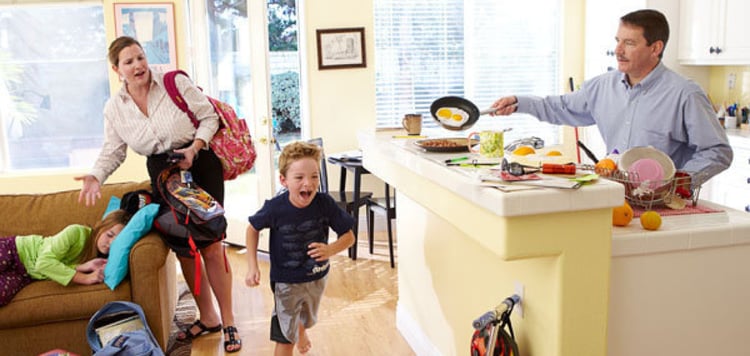 It's hard work being a parent, especially with a busy school schedule, work schedule and not to mention the countless after school activities and week night practices. Luckily, there are an array of technological advances that can help make our lives much easier. Technology isn't just a way to bring your home into the twenty-first century, it can also help you parent more effectively so you have more time to spend with your kids. Below are some common problems every parent faces-solved by technology. These are simple and easy solutions that any parent can use to fix small, everyday, problems.
Problem: You never remember to put your phone on the charger at night, so the next day you have to run around with a dead phone.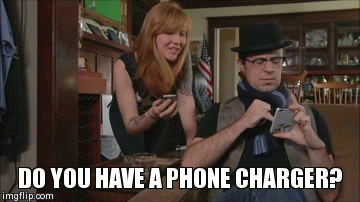 imgflip.com
Solution: Put a phone charger in your car! With this dual-port car charger from GE, you can rapid charge two devices at once, which would be perfect if you're needing to charge both your cell phone and child's tablet, because you can charge them both quickly at the same time.

Problem: Every time you set your keys down you lose them.

Men's Health
Solution: The Tile is one of the latest and greatest trackers to hit the market. Tile is a tiny Bluetooth tracker that helps find your lost stuff in seconds. Attach, stick, or place Tiles inside everyday items and keep track of them in their easy-to-use app. You can also press the Tile to make your phone ring and find your phone. Make sure to put a Tile on anything you commonly misplace such as luggage, backpacks and wallet to easily find things!

Problem: Your kids leave every light in the house on when you go somewhere, resulting in an unnecessarily high electric bill.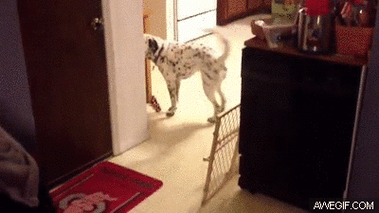 AWEGIF.com
Solution: GE Bluetooth and Z-Wave Lighting Controls are simple and easy devices to control any, or all of, the lights in your house. Each offer different ways to resolve this problem.
Use Bluetooth Lighting Controls as a time

r: For example, if you know you're going to take your kids to school every day at 8 a.m. and return at 5 p.m. you can use GE Bluetooth Smart Devices to schedule your lights to turn off right as you leave, and then back on when you return home.

Use Z-Wave to control lights from your smart phone

: If you are out of the house, you can control any of your GE Smart Devices directly from your smart phone through the use of several apps that work with the corresponding hubs.

Problem: You have so much constantly going on that you feel like you need an assistant, but don't have the means to actually get one.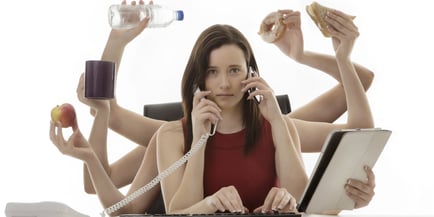 Carl Preston
Solution: Have no fear, Alexa is here. The Amazon Echo has become a virtual assistant to so many people. Do you need someone to play some music for your kids? Or a recipe read to you while you cook? Or maybe you need to quickly Google a question and your hands are too full to pick up your phone. The Echo can solve all of these problems, and so many more.
Echo has seven microphones and beam forming technology so it can hear you from across the room—even while music is playing. Echo is also an expertly tuned speaker that can fill any room with 360° immersive sound. When you want to use Echo, just say the wake word "Alexa" and Echo responds instantly.

Problem: Every family picture that gets taken is missing you because you're the one taking it.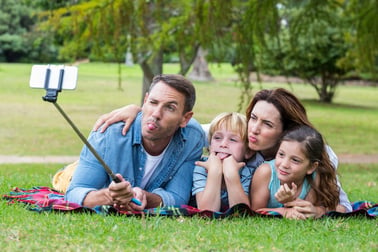 SelfieOnAStick.com
Solution: The classic parent dilemma: you want to document everything your family does, but when you're the one taking all the pictures you seem to be missing from them. With a selfie stick you'll never miss out on another group picture again! All you have to do is put your phone into the holder and you're ready to take as many family selfies as you want.

Problem: Every time you leave your house you live in a perpetual fear of it getting broken into or robbed.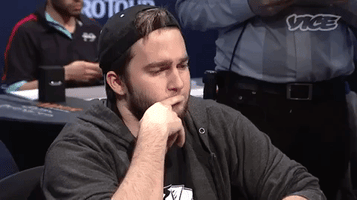 Vice
Solution: Easily install a Piper Home Security and security equipment around your house.
Piper is a smart home security system that doesn't require any monthly fees and combines precise motion & sound detection with valuable sensor information from both built-in environmental sensors and compatible wireless accessories. With Piper's easy to use mobile app, you can see, hear and know exactly what's happening in your home or office at all times. Piper delivers peace of mind without the hassle of long-term contracts or mandatory monthly fees.
The GE Security Alarm Kit includes everything you need to help secure your home. Best of all, there's no wiring or drilling required for installation. With a wireless door alarm and multiple window alarms, this simple-to-use security solution helps protect you and your family against home invasions.

Problem: On the days when you get to take a breather you can't seem to move from the couch, or your newest Netflix series.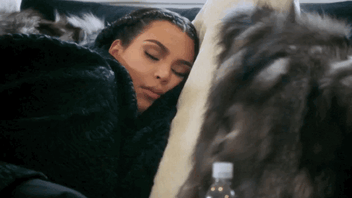 GIPHY.com
Solution: With a Fitbit you can set reminders to get up and move around on the days you feel glued to the couch! According to a new study out of Tel Aviv University, published in The American Journal of Physiology - Cell Physiology being inactive causes your body to create more fat within your already-existing fat cells, so the cells themselves become larger. Constantly putting pressure on your body's cells while laying down causes fat cells to spread out and grow bigger.
If you've struggled with any of these, don't worry you're not alone. These are problems every parent faces, but luckily, there is a ton of great technology available to help parents solve everyday problems. Technology shouldn't just be about bringing your home into the twenty-first century and having the latest shiny new gadgets, it is about making your life easier so you have more time to focus on what really matters, like spending more time with your family.
---
You Might Also Like:
---