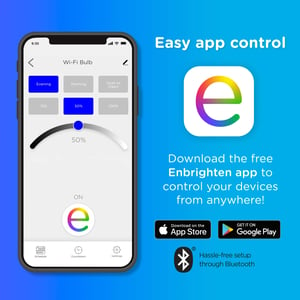 From color temperatures to brightness to shape, finding the perfect light for a space can be quite a hassle. However, it doesn't need to be. The line of Enbrighten® Wi-Fi bulbs does it all – often from a single light.
Each model features a unique list of functions. Through the user-friendly Enbrighten app, all bulbs offer full-range dimming. The tunable bulbs offer adjustable color temperature to match existing lights or create the perfect ambiance. For areas of your home that need a little more pizzazz, RGBCW options provide a full range of colors as well as dimming and white-select controls.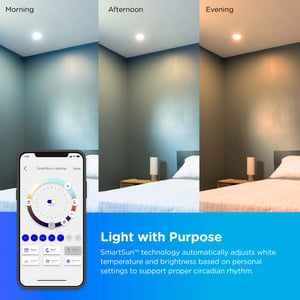 The collection also ushers in a new era for Enbrighten Wi-Fi devices – SmartSun™ technology. Lighting plays a major role in maintaining a proper circadian rhythm. By creating a personal daily program, SmartSun automatically adjusts brightness and color temperature of tunable and RGBCW bulbs to be appropriate for the task. While working during the day, you might prefer bright daylight. When it's time to unwind before bed, the light can shift to a warm, dim glow. Up to six settings can be created for any day or days of the week to match your schedule.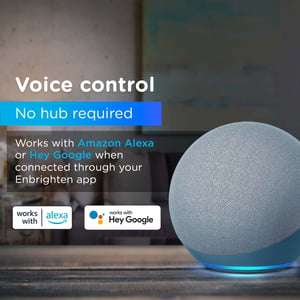 The smart bulbs are available in popular styles and equipped with a standard E26 base. With easy installation and setup, the line is a fantastic home automation option for homeowners as well as renters, students in dorms and more. Scheduling, remote operation, voice commands and automations available to all Enbrighten Wi-Fi devices provide unique, convenient control.
Check out our available line here: https://byjasco.com/products/led-lighting/light-bulbs