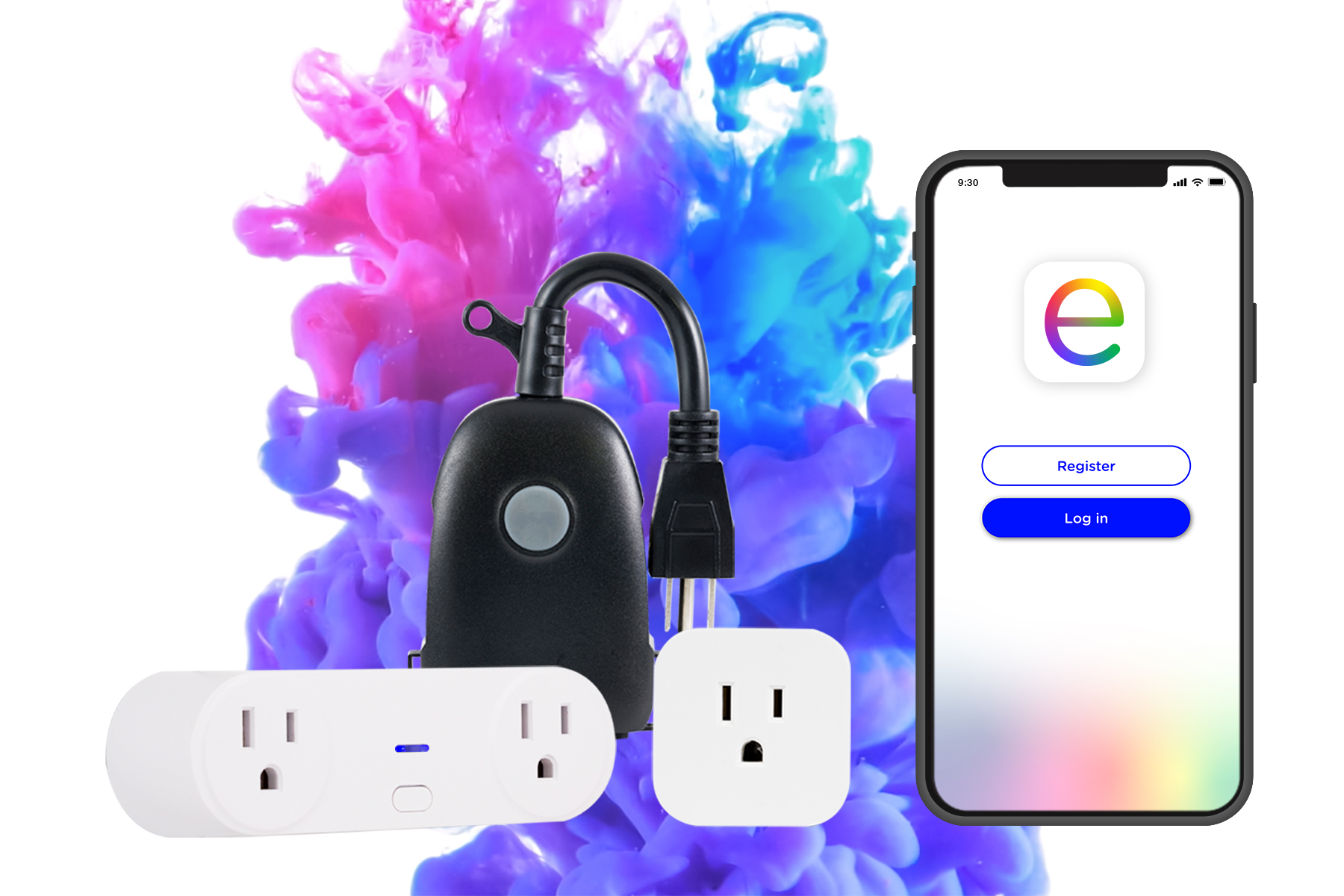 The new Enbrighten app provides complete control of the recently launched line of Enbrighten Wi-Fi smart devices. It is available for your favorite mobile devices in the Apple App Store and Google Play. A wide variety of functions and features support easy automation of your whole home. Custom schedules, convenient presets, unique triggers, ON/OFF control and more create solutions for every situation. Plus, pairing devices is virtually foolproof.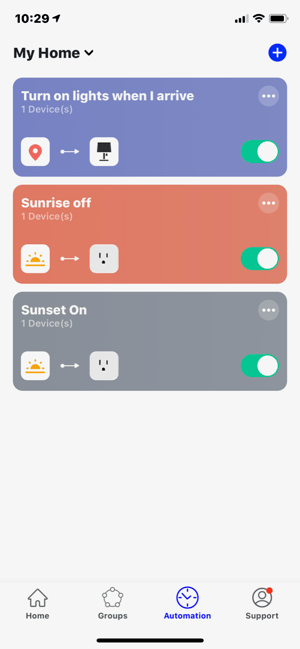 Hassle-free setup
Multiple pairing options make adding devices effortless. Auto and manual setup using Wi-Fi accommodates traditional pairing associated with wireless devices. By enabling Bluetooth in the app, Enbrighten devices are discovered and added to your network faster and easier than ever. This is extremely helpful with dual- and tri-band routers commonly used to support the latest wireless internet technologies.
Schedule your day
Whether your daily life is hectic or routine, the app has options to make it easier. Presets provide quick programming of connected equipment during common timeframes. For more detailed control, one-step scheduling allows to-the-minute programs without creating multiple ON/OFF events. Any of these commands can be used once or recurring.
automations

Tailored to you
For life's variables, custom automations control devices through a wide range of factors. Weather automations offer operation based on sunrise, sunset, temperature change, humidity and even cloud cover. Connected lights can turn ON or OFF when you leave or arrive home through location settings.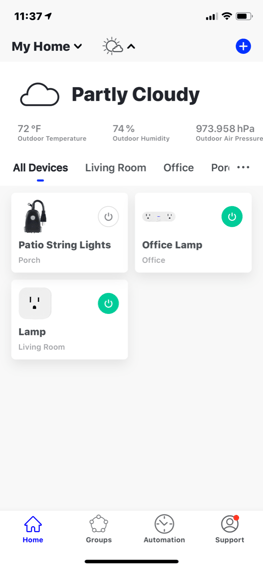 Group rooms
Several devices follow the same commands through device automations or the groups feature. Groups allow similar devices to be sorted to cover specific areas, like patios, basements or bedrooms. For even more organization, multiple homes can be controlled by one account. This is perfect if you have Wi-Fi devices in an office, a vacation home or other area away from your full-time residence.
Full control
The ON/OFF status of lights and other equipment is literally at your command. Power buttons with convenient indicators on the app home screen and individual device tabs allow control with the tap of a button. For hands-free operation, the app is directly compatible – no hub required – with Amazon Alexa and Hey Google. In-app instructions support simple setup for voice commands in no time. To confidently operate your smart controls, alerts about conflicting schedules, offline devices, new logins and more provide personalized monitoring and use of devices. A do-not-disturb function allows users to avoid inconvenient interruptions when alerts aren't needed.
Whether you are new to smart devices or a home-automation expert, the Enbrighten app and compatible smart controls provide the perfect solution. Learn more at enbrightenwifi.com.