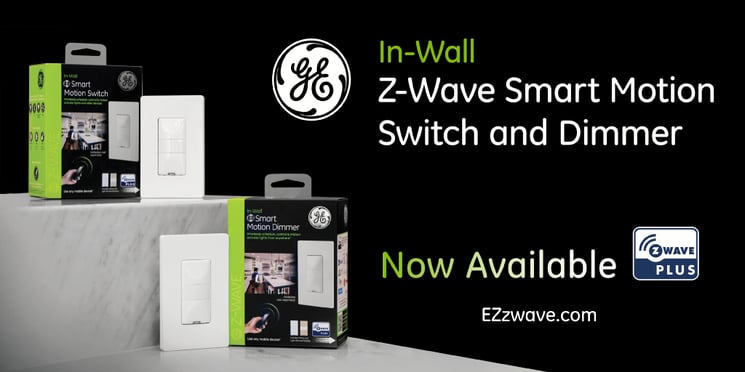 We are excited to announce we recently released the first Z-Wave enabled in-wall lighting controls with integrated motion-sensing technology. The highly anticipated GE branded Smart Motion Switch and Smart Motion Dimmer are now available online at EZzwave.com.
With intelligent motion-sensing technology, the Smart Motion Dimmer or Switch can detect any movement in a room up to 45-feet away. With an 180º detection zone, the motion sensor is great for large or small rooms and features three different operation modes to choose from:

Occupancy Mode
Great for spaces like garages and utility rooms that you frequently pass through or enter with your hands full. In occupancy mode, the lights will automatically turn on when you enter the room and automatically turn off once you've left (customizable between 5 seconds and 30 minutes).

Vacancy Mode
Ideal for bedrooms and other areas where lights are frequently left on when no-one is in the room. In vacancy mode, the lights are turned on manually and will turn off automatically after a preset amount of time.
Manual Mode
Lighting control is not tied to the motion sensor and will function as a normal Z-Wave enabled smart switch or dimmer that can be manually turned on and off.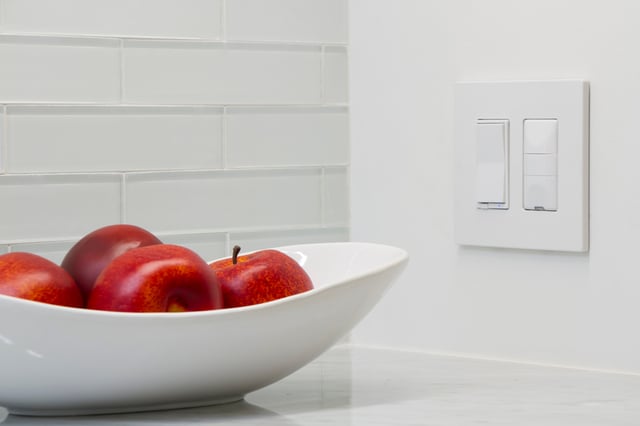 This device combines unique features and benefits of both an in-wall smart switch and a motion sensor into one device, giving you added security, convenience, and hands-free lighting control with intelligent occupancy/vacancy sensors and the latest Z-Wave Plus technology.
Along with saving you time and energy costs, the Smart Motion Switch or Dimmer can replace any existing light switch in your home and can be used in 3- and 4-way applications. You can also coordinate the switch with your household decor with the included white and light almond buttons. Like all GE branded Z-Wave smart controls, the Smart Motion Switch and Dimmer are compatible with all certified Z-Wave devices and hubs!
---
Related Posts:
---