Our homes are one of the most important things we own, and where we spend so much of our time, so it's no surprise many homeowners take on several remodeling projects throughout their life. The only downside is home projects can be extremely costly and difficult to tackle on your own.
Luckily not all home improvements have to carry such an expensive price tag. Through careful planning, creative ideas and the clever use of electronic accessories, you can make a bunch of fun and affordable upgrades with these easy home improvement projects.
Cut down the clutter
One of the best ways to give your home a facelift is to get organized. Cutting down on clutter and adding storage is an easy and affordable weekend project that can make a huge difference.
Selecting a few strategic electronic accessories can cut down on this mess. Add simple things in areas like your living room such as USB wall chargers with built in cable management to charge your phones and cut down on cable clutter; and replace all those unsightly remotes with one designer universal remote.
Try mounting your flat-screen TV on the wall instead of setting it on a table or shelf for a quick and easy upgrade to your living room. Mounting a TV will eliminate an unnecessary piece of furniture and increase the amount of visible floor space. Hiding the cords that drape down from your mounted TV is just as easy to do too, just grab a Cable Cover Pack.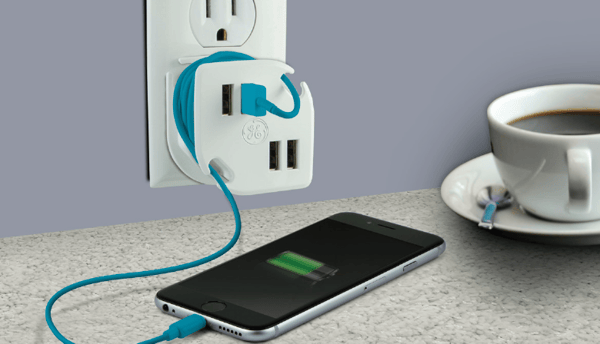 Liven up your backyard
Your backyard is a place for family and friends to get together and have fun. It shouldn't be a part of your home that you ignore because it's dull and has nothing to offer. With Enbrighten Cafe Lights you can easily, and quickly, add some life into your backyard.
Cafe String Lights can be placed in a variety of locations around your backyard. You can add your unique touch to any space, and switch up the look for different occasions by moving just a strand or two. Take advantage of deck ceilings, pergolas, or trees on your property to hang the lights. You can accent any area by hanging the strings lights underneath a porch or pergola, along your garden fence, on the eaves of an entry, or extend lines to a cozy seating area by the pool. Whether you choose to drape them or create patterns, entertaining guests, dining, and even quiet relaxing nights are all improved with a few Enbrighten bulbs hanging from above.
The flexible mounting options and weather resistant features make them easy and able to string anywhere. Lighting can also be important for the ambiance of your backyard. Having poor lighting at a BBQ during summertime isn't a fun experience for anyone. Luckily, you can link several strands of Cafe Lights together to add as much, or as little, lighting as you want to any of your backyard events.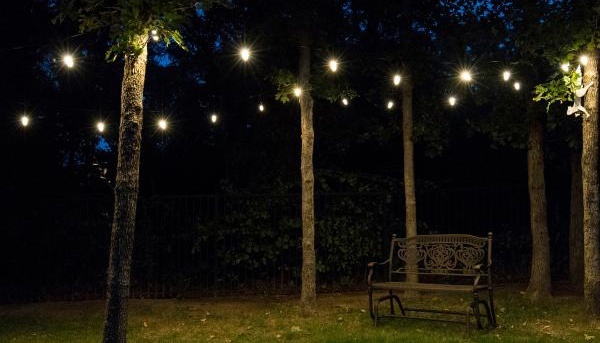 Get smart
You can really embrace an easy DIY home renovation by stepping into the digital age with simple home automation products such as Bluetooth Smart Controls. By creating a connected home you can create custom lighting schemes, increase your security and even lower your energy bills.
The simple installation of smart lighting controls can make life easier, especially in the warm summer months. Using these controls you can turn your lights on from across your house or schedule them to automatically turn on or off when you're miles away from home.
Bluetooth Smart Lighting Controls are a unique ecosystem where there is no Wi-Fi or hub required. It works on a mesh network, which means that the devices can securely talk to each other and relay messages. For example, if you tell the kitchen light to turn on but you are in the bedroom (more than 100-feet from the kitchen switch) the bedroom switch will tell the hall switch to tell the kitchen switch to turn on. What this also means is the more GE smart devices you use in your home, the greater your range of control.
Automated lighting can allow you to create different lighting schemes for each room in your house. From mood lighting in the dining room to an instant lights out option for your home theater, automated lights give you greater control over your lighting needs.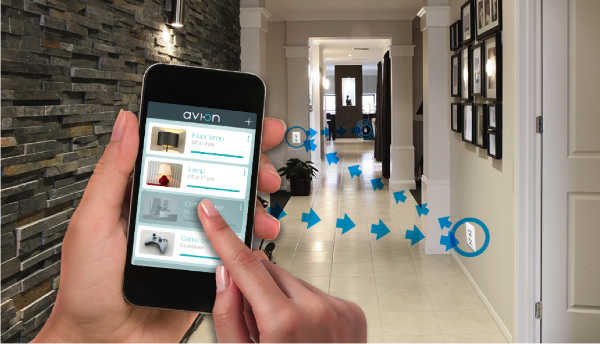 ---
YOU MIGHT ALSO LIKE:
---