Whether you're getting ready to put your house on the market or you just want to give it a little facelift for your own enjoyment, adding value to your home is easier than you think. Here are things you can do, on your own, to improve your home value for any price range.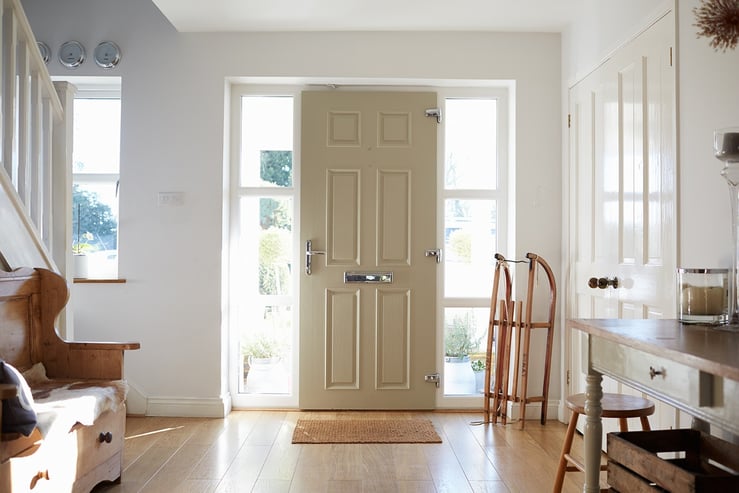 Things you can do < $100

Tip 1: Add a fresh coat of paint
Adding a fresh coat of paint is one of the easiest, quickest, and least expensive updates you can do to any room in your house. Painting your house is also a fun activity you can do with your spouse, or kids, because you have so many options! Light, neutral, colors can brighten up a dark room and are timeless. Fun, bright, colors are great for kids room and can add some personality to your house. No matter what color you pick - make sure you stock up on painters tape and drop cloths so you don't ruin your trim or floor.
Tip 2: Light up your kitchen
An under cabinet fixture, such as the GE Color Temperature Adjustable Light Bar, can allow you to better see what you're working on in the kitchen. These LED light bars allow you to adapt both color and brightness to take a room from warm, soft and relaxing to cool, bright and functional. Installation is as simple as mounting the fixture where you'd love some extra illumination and plugging it into a nearby outlet. This light has some surprising features that will make your home even more impressive, such as motion-sensing technology.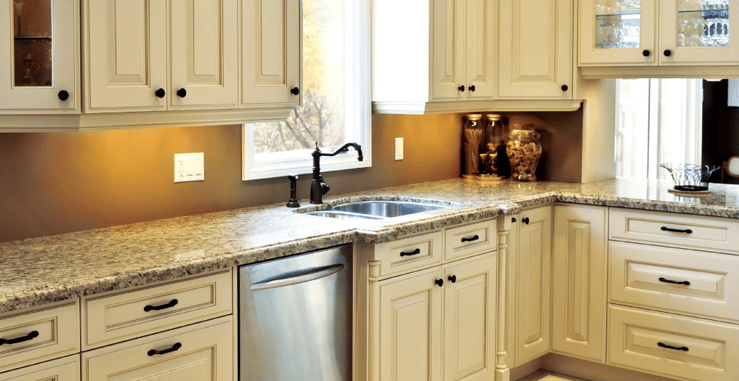 Things you can do for $100-200

Tip 1: Liven up your backyard
Your backyard is a place that family and friends can get together and have fun. Your home value will go up if your backyard can double as an outdoor area that people want to spend time in. With Enbrighten Cafe Lights you can easily, and quickly, add some life into your backyard. Cafe String Lights can be placed in a variety of locations around your backyard.
You can add a unique touch to any space, and switch up the look for different occasions by moving just a strand or two. Take advantage of deck ceilings, pergolas, or trees on your property to hang the lights. You can accent any area by hanging the strings lights underneath a porch or pergola, along your garden fence, on the eaves of an entry, or extend lines to a cozy seating area by the pool.
Tip 2: Remove the popcorn ceiling
Very few things date a space like popcorn on the ceiling—and not in a charming way. They're difficult to repair, hard to clean, and catch dust easily. Luckily though, they are not hard to get rid of. There are three common/easy ways to get rid of that popcorn ceiling! You can scrape it off, cover it with dry wall or skim coat on a new design.
Things you can for $200-500

Tip 1: Landscaping
No one would like to live in a place that doesn't have trees or plants anywhere. Even big urban areas still preserve trees and plants. They do that by landscaping. If you're stumped on how to begin a landscape transformation, look no farther than your front yard. It's the very first thing that you see driving up to your house, and you can always wow guests before they even enter your home. Just remember that curb appeal is the most important, but no matter how pretty your landscape is, it needs to be functional. For more ideas on how to do your own landscaping check out this article.
Tip 2: Make your home smart
You can really embrace an easy DIY smart home renovation by using simple home automation products that not only increase the value you of your home but also help you save money by making it more energy efficient-double win!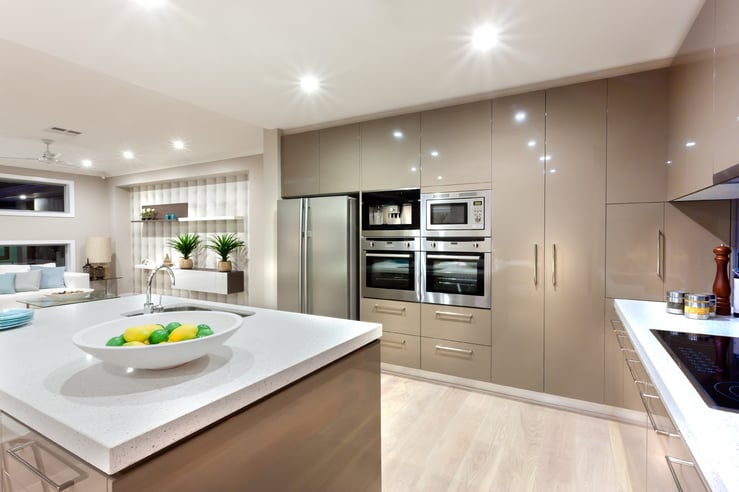 There is more than one way to build a smart home, but for most homeowners, a good place to start is by choosing ahub (aka "the brain" of the smart home). There are many great ones out there like Samsung SmartThings, Wink, Nexia, Lowe's Iris, or LG Smart Security. Or if you already have a security system in your home, companies like ADT, Vivint, or AT&T Digital Life also provide smart home solutions.
If a hub-less smart home sounds more like your style, then Bluetooth Smart Controls might be the way to go, since there is no Wi-Fi connection or hub required. Regardless of which option you choose, with a connected home you can create custom lighting scenes, increase your security, lower your energy bills, and impress your friends.
Both Bluetooth and Z-Wave smart home devices work on a mesh network, which means that the devices can securely talk to each other and relay messages. For example, if you tell the kitchen light to turn on but you are in the bedroom (more than 100-feet from the kitchen switch) the bedroom switch will tell the hall switch to tell the kitchen switch to turn on. What this also means is the more GE smart devices you use in your home, the greater your range of control.
Tip 3: Replace the carpet in your living room
Lastly, something you can do that will drastically change the appearance of your house, but can be done easily is replace the carpet in your living room! If you are planning to sell your home, buyers today prefer alternate flooring and there are plenty of styles to choose from. The most popular are engineered wood floors, which can be installed very inexpensively and, in some cases, you can do it yourself.

____
Related Stories:
---