Known as "Baby Yoda" nearly everywhere on the web, The Child (Also, now known as Grogu) has taken the world by storm since his first appearance in 2019. From his adorable expressions, small stature and an air of mystery, star wars fans around the globe just can't get enough of the small green star of hit Disney + show The Mandalorian.
With a character as cute as The Child, it's impossible to not want to bring your own version of him home, even if you don't live in a galaxy far far away.
Look no further for your next "Baby Yoda" fix. We've rounded up all of the best Jasco products you can buy to show off your love of The Child. Plus, these make great gifts for any Star Wars fan in your life.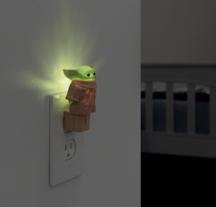 A Buzzfeed favorite, this little guy proves big lights come in small packages, — bring the adorable, adventurous charm of The Child from a far-off galaxy and into your home!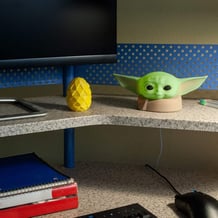 Keep Baby Yoda close by at all times, on your desk, nightstand, dresser, or anywhere else, with this LED Silicone Night Light. Perfect for fans of all ages, the lovingly detailed replica of The Mandalorian's companion is soft to the touch and emits soft white light.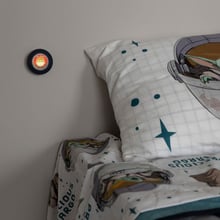 This light emits a soft glow that is great for guiding your way in the dark. You can install the puck anywhere — mount on walls, cabinets, shelves, desks, closets, and much more!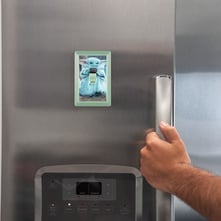 Show this light off anywhere around your home and illuminate your space against the power of the dark side.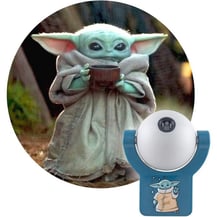 Bring home your own precious cargo with this awesome Projectables night light that displays a vibrant 3ft. image of the tiny, loveable hero across your ceiling, wall, or floor.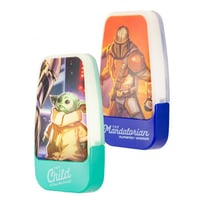 Two is better than one! If you (or someone you love) is addicted to collecting Mandalorian merch, help is on the way in the form of this dynamic duo Night Light 2 pack of The Mandalorian and The Child.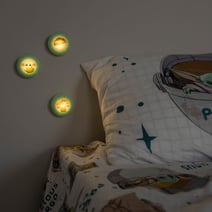 Place your excitement for The Mandalorian on full display with these battery-operated wall switches! When turned on, these products shine light through a series of awesome backlit images featuring the galaxy's favorite green friend! With a set of three to choose from, you can easily show them off anywhere!
Check out our entire collection of Star Wars and the Mandalorian night lights HERE
You Might Also Enjoy....