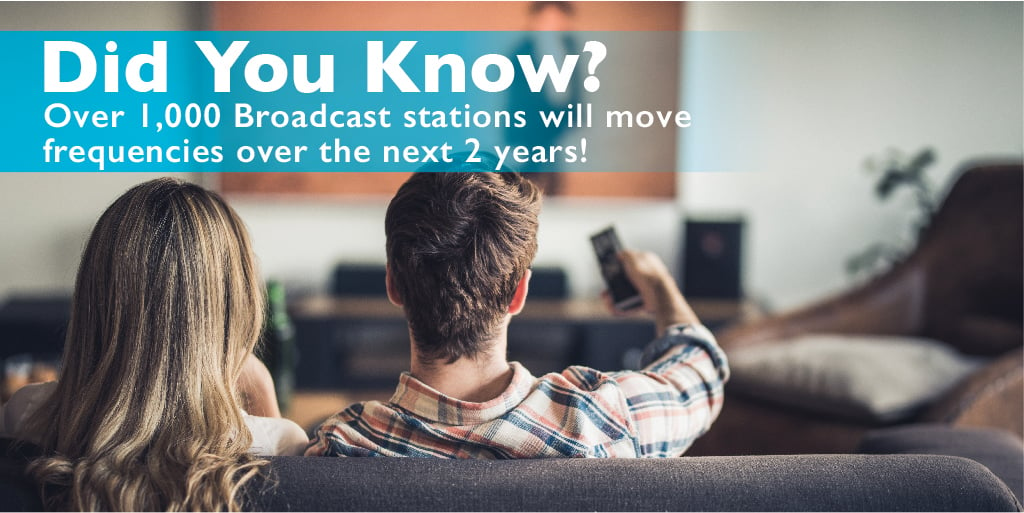 No one enjoys going to a channel and finding that their favorite programming has moved.
However, changes in frequency have been a reality of broadcasting for as long as people have been watching television – and new changes are on their way. If you rely on a TV antenna – as opposed to cable or satellite – to bring in over-the-air channels, rescanning your TV or set-top box will be necessary to ensure a fully up-to-date viewing experience.
For a clearer picture of the issue, here are answers to three of your most frequently asked questions.
Why Are TV Stations Moving?
The Federal Communications Commission (FCC) recently conducted an "incentive auction" to free up broadcasting bandwidth for new uses, including cutting-edge wireless applications. As a result, stations have been reauthorized and relicensed. Many channels are moving, while others may go away altogether.
When Will It Happen?
It all depends on your zip code, as the FCC is rolling out the changes in phases. Set to take effect very soon (fall 2018), the station reassignments will continue over the next couple of years and are scheduled to end on July 3, 2020.
To provide a couple of examples, local stations in Portland, Oregon, are set for Phase 2 rescanning, which lasts from December 1, 2018 to April 12, 2019. On the other side of the country, residents of Portland, Maine, should plan to rescan as late as January 18, 2020 to March 13, 2020, or Phase 8.
During this period, it will be necessary for you as a TV and antenna owner to rescan multiple times to make sure that all of the changes are reflected in your programming options. To find out if and when your channels will be affected, visit www.tvanswers.org.
How Do I Rescan?
Go to the menu on your TV or converter box. Look for Select Scan, Auto Scan or Auto Tune. Your TV should take care of the rest. If not – or if you cannot find this menu option – consult your manual or contact customer service for your TV or converter box manufacturer.
For More Information…
Be sure to bookmark the following online resource, which will serve as a valuable source of info as the changes take effect: www.tvanswers.org
Note that its homepage includes a link to enter in your zip code and find out exactly when the stations in your area will be moving. And remember that, even within the timeframe that applies to you, rescanning will be a multi-stage process. Check out our blog post, "Get the Most Out of Free TV | Plan to Rescan: Part Two", for more information on when the area you live in will be affected.
In the meantime, stay tuned to Jasco's blog and social media posts for the latest consumer technology updates. And don't forget – #PlanToRescan.