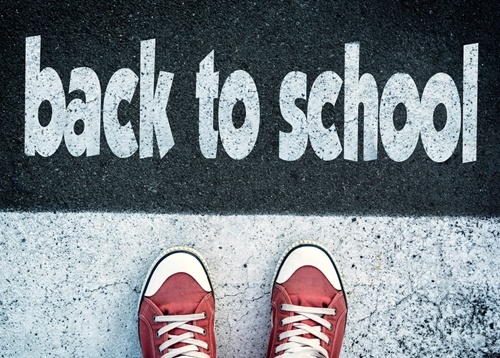 As students head back to school, there are a few essential items.
No matter the time of year, students will always need supplies to get them through their classwork. It's best if parents avoid waiting until the last minute to purchase supplies, as they'll risk missing out on important items. There are two important periods when students should re-stock on their supplies, with summer being the big one.
Your child could be starting school for the first time, or going back for his or her junior year of college. No matter the age, preparing is essential for any and everyone. It's also important to get a head start well before classes begin because other families and students all need the same supplies.
Other than the typical notebooks, pens, folders, pencils and maybe a backpack, there are some essential back to school gadgets for 2015 that will help students succeed this school year.
Wireless connectivity
While wired accessories are commonly used for desktop computers wireless options are becoming increasingly popular. Wireless computer accessories such as mice and keyboards are essential for laptops and make studying easier on the go. When looking for a keyboard, students will want to be sure it is slim and sturdy enough to handle use and transport. Mice are available in many different sizes and colors. There are wireless mice using USB nano receivers or Bluetooth. These options make using a laptop on the go easier without the mess of wires. These wireless accessories are great for college bound students as many will have limited space and will need to easily store when not in use.
Protect the electronics
There are never enough outlets for every piece of equipment. Students arguably have more technology than ever, from smartphones to computers and tablets. This is an addition to anything else that needs to be plugged in while studying, such as lamps. The solution to this predicament is to use an extension cord, and while viable, that may pose issues and lead to accidents. Parents should look into buying a surge protector or two to plug in everything.

There are numerous options to choose from. The choice will depend on how many outlets are needed and color. Some surge protectors also offer USB ports. While younger children may not realize the danger, too many electronics can fry a house's electrical system in the event of a power surge. Surge protectors guard against those occurrences. Follow these tips for choosing the best surge protector.
Entertainment essentials
Everyone loves music. With today's numerous listening options, students can listen to their favorite songs on their cellphones, laptops, tablets and more. For enhanced listening, purchasing Über high-performance headphones or earbuds is a must for back to school. In fact, students may want to purchase both types to use in different circumstances.

Over the ear headphones provide high-quality sound without making the user uncomfortable. Put a pair of these on, and you can easily tune out while studying, or make your walk to school more enjoyable. They are also portable, so you can easily store them in a desk or backpack after arriving to class.

Students may also want to purchase rubberized earbuds. These can either be for everyday use or for physical activity. Their minimal design means students will have no issue storing them while in class. Earbuds can also be used while exercising and during other physical activities. High school students in particular may benefit from these earbuds, especially if they are athletes. According to Men's Fitness, music streaming service Spotify recently unveiled its Spotify Running feature. Essentially, the app will detect a student's running pace and customize a music playlist to it. This feature, combined with high-quality earbuds can push students to new personal bests in no time.
Essential connections
During the school year, most students are in class everyday for approximately eight to nine hours. Relaxation is likely one of the first desires when they get home, and understandably so. Every hour of each day will not be spent studying, and it's also important for students to relax every now and then. What better way of relaxing than watching some TV? With the rise in popularity in Internet-based television and media, students have a few options for displaying the newest shows on their TV or tablet.

First, students can now wirelessly stream popular programming from sources such as Amazon Prime, Hulu Plus, Netflix, Sling TV or other popular steaming sources directly onto their laptop's display. This can be done wirelessly, or with an internet streaming cable or network cable from a reliable internet source. Using an Ethernet cable with streaming media devices is often a better option for internet speeds when downloading shows or media, especially in a dorm or house with multiple occupants where Wi-Fi can have interference. In addition, students can also use an HDTV as an additional monitor for mirroring their laptop's display by plugging an HDMI cable into their laptop's HDMI output while connecting the other end to their HDTV's input. Numerous computer connection sources can be accommodated with HDMI cables using HDMI adapters including VGA, Mini Display Ports as well as Mini and Micro HDMI ports. Numerous options can be used to display the media of their choice. HDMI cables and adapters can also come in handy if a student wants to display content on an HDMI compatible monitor or HDTV for school presentations.

Likewise, wireless options such as Roku can also stream media. And though Roku players can steam wirelessly, an HDMI cable is required to display the content on their HDTV displays. Clearly, students can have several options for streaming and displaying movies, games or schoolwork if they are properly equipped with the right cables and adapters to do so.

Before the start of a new school year, students should make a checklist of everything they need for the upcoming year. Among those items should be electronic essentials such as wireless mice and keyboards, signal adapters, and HDMI cables.