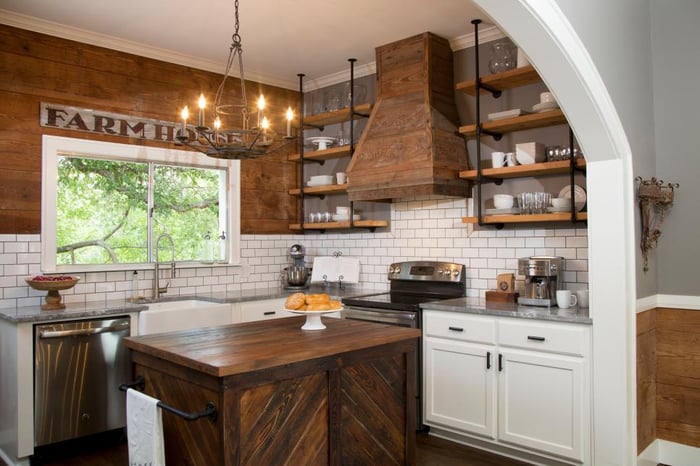 photo credit to Fixer Upper at www.hgtv.com.
In a world of smartphone apps and social media, our souls yearn for a greater authenticity. Over the last decade or so, a deep, seemingly culture-wide longing for a time and place that we never experienced has found expression in a handful of pervasive aesthetic trends. In the area of décor, the farmhouse style reigns supreme.
Even if you weren't quite sure what to call it – it's often described as "modern farmhouse," but also "rustic farmhouse," and sometimes "farmhouse chic" – you've definitely seen it. Chip and Joanna Gaines, of HGTV's Fixer Upper series and Waco's Magnolia Market store, are not only its most famous proponents, but also a brand unto themselves (their rustic home decor items can be found at Target).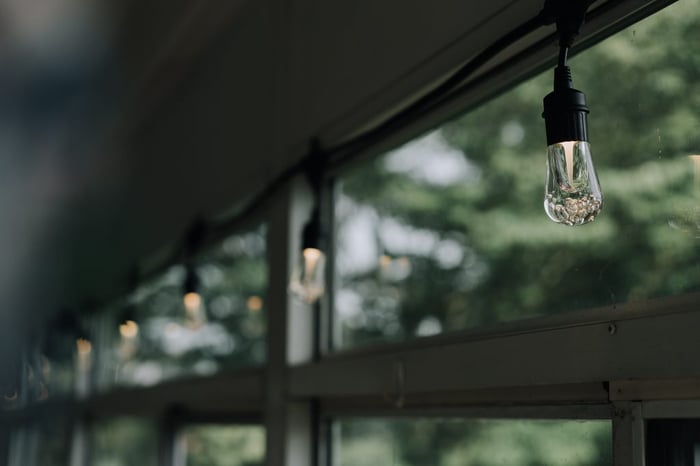 photo credit to www.mommycoddle.com.
Hallmarks of the farmhouse aesthetic include, but are not limited to:
Reclaimed wood paneling. This creates a rugged but visually intriguing look and is much easier to obtain than it sounds. Wood floors are also a plus!
Rustic pine furniture. The bigger and more comfortable, the better!
Open shelving. This in turn provides an opportunity to mention another of the style's common elements – vintage (or vintage-inspired) accessories to be displayed on the shelves!
Authentic textiles. Think towels, quilts or grain sacks using materials like linen, cotton or burlap!
Lantern lighting. When a lighting source can be hung from above, it captures something of an old-fashioned rural quality but without sacrificing sophistication – exactly the type of balance that is key to the aesthetic!
Now let's consider a few products available from Jasco.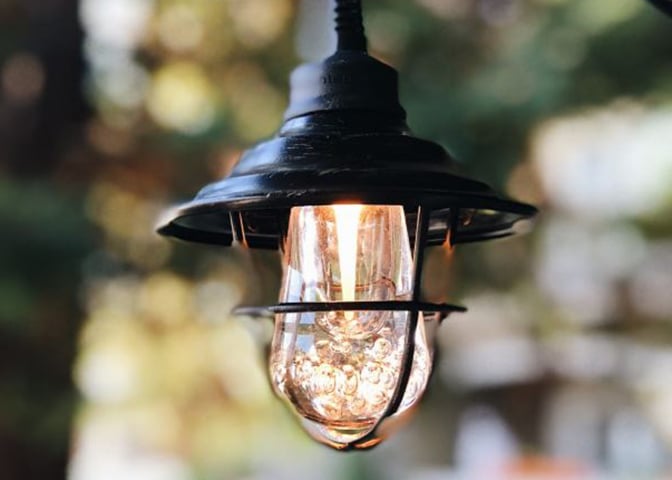 photo credit to www.katiecrenshaw.com.
The Enbrighten Vintage LED Café Lights put a nostalgic spin on outdoor and indoor spaces. Sporting a classic "Edison-style" design, the lights exude a soft, amber glow while LED technology all but eliminates the cost and hassle of bulb replacement. Go the extra step and add accessory shades that feature the cage design.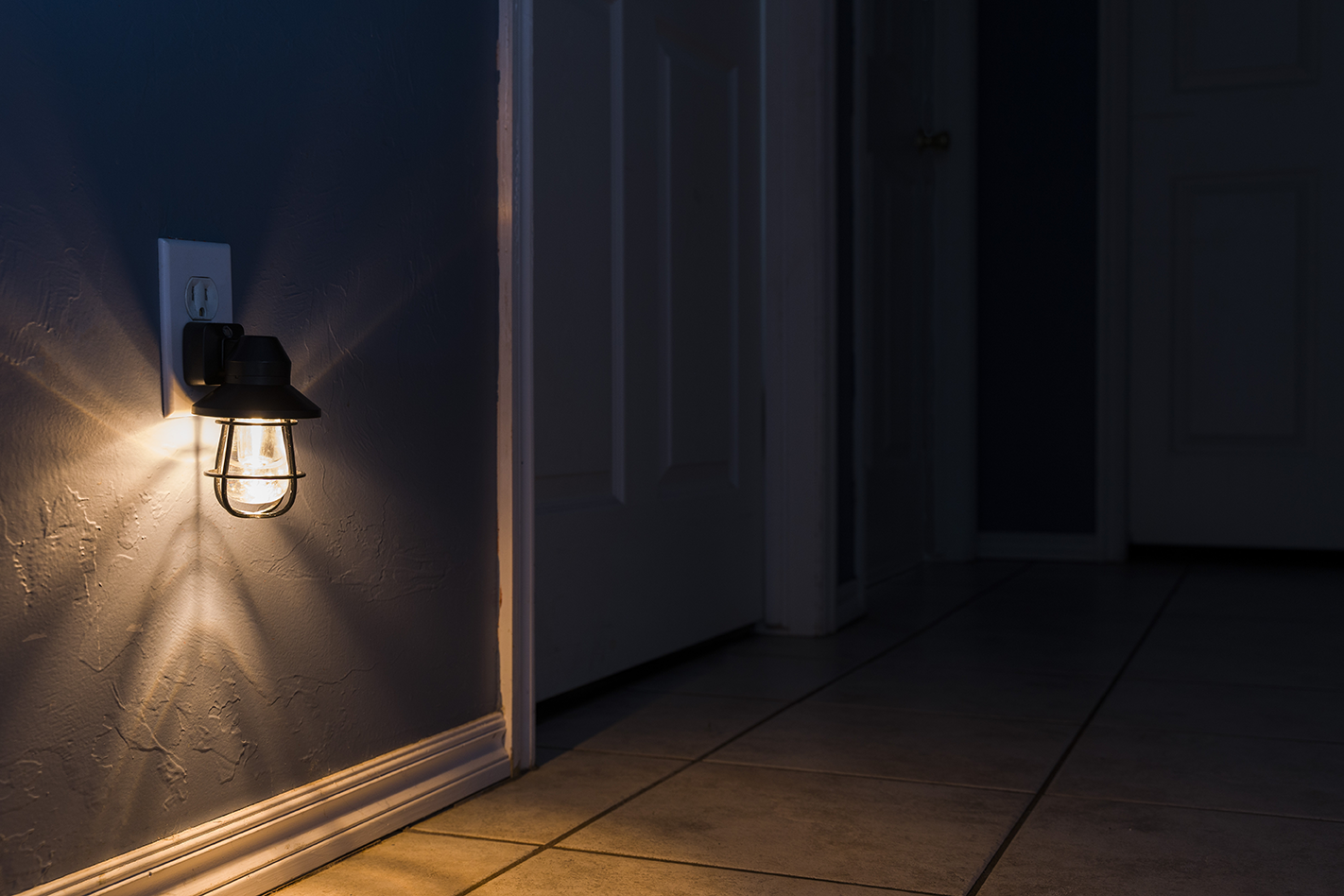 Similarly, but on a smaller scale, the GE LED Vintage Night Light gives homeowners a beautiful means of shedding light on their retro-inspired interiors, adding a cozy, retro touch to bedrooms, kitchens, hallways, entryways, stairs and more. Successfully blending the beauty of a bygone world with the benefits of modern technology, products like this night light encapsulate the best of both old and new.
We think it's safe to say that these and other rustic additions to the home will continue to brighten spaces – in some cases, quite literally – for years to come.
For more home decor ideas with Cafe Lights and Night Lights, check out these blogs:
Don't forget to subscribe to Jasco's blog to get notified when new content is published!