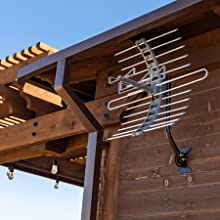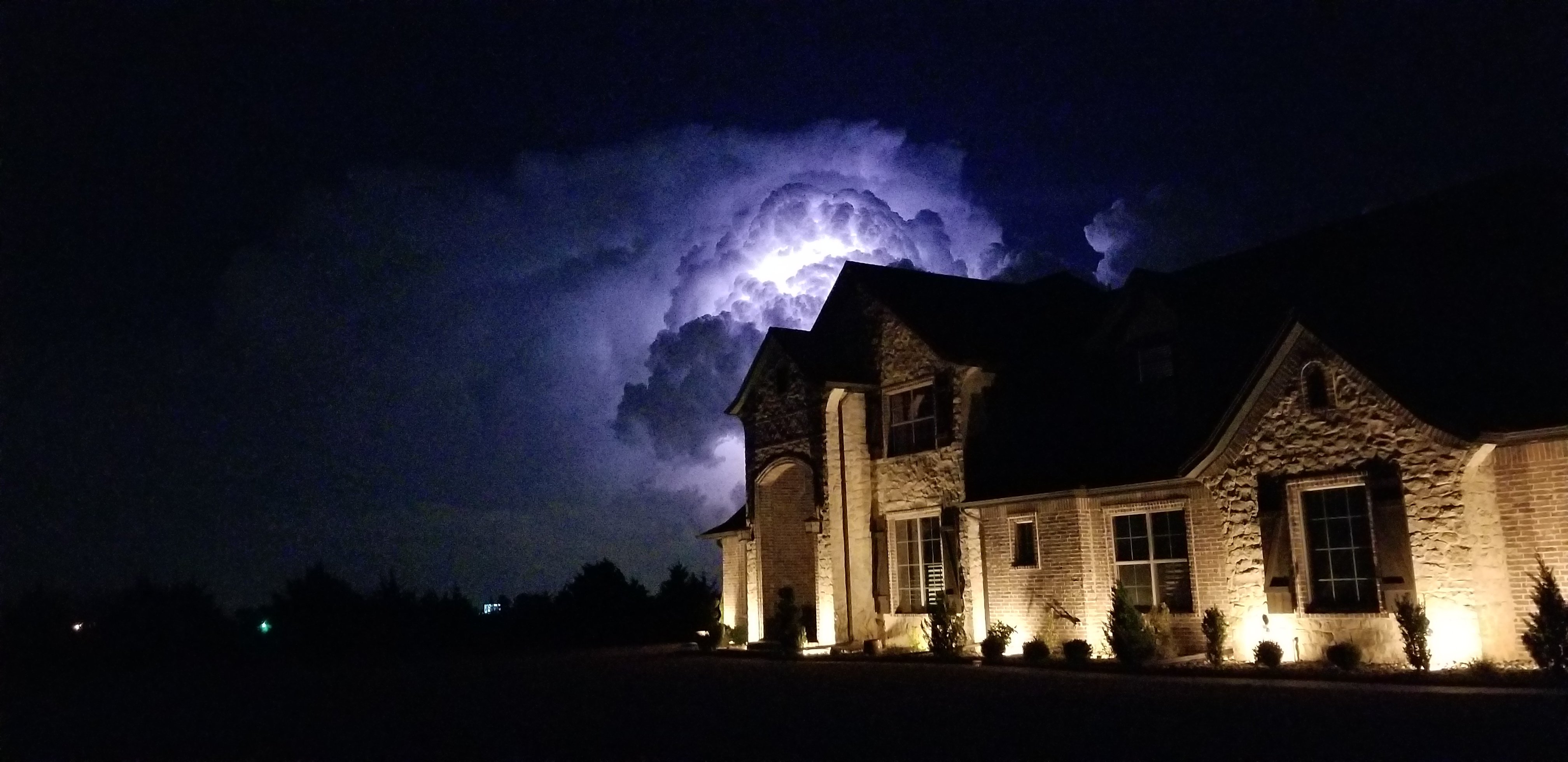 As an Oklahoma company, we know the importance of properly stocked emergency kits, storm shelters and safe rooms. Spring is prime season for extreme weather across the country, which means it's time to prepare. Some items easily come to mind, but a well-rounded kit requires more than a few granola bars and a box of matches.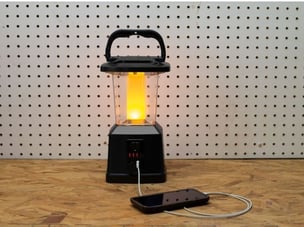 According to ready.gov, include at least a three-day supply of nonperishable food and one gallon of water per person per day for several days. First aid supplies, batteries, medications and blankets are other standard items in emergency kits. Less common but incredibly beneficial pieces to consider are a manual can opener, tools for turning off utilities, phone charger, battery pack, spare clothes, dust masks and a signal whistle. Don't forget about special needs for children or pets. Formula, bottles, diapers and wipes are a must for kids. Also, games, coloring books and other activities help pass the time during a stressful situation. Pet food and extra water should be stocked as well.
Check out some more of our favorite products that will help to keep you and your family safe, comfortable, and connected.
Lanterns and headlamps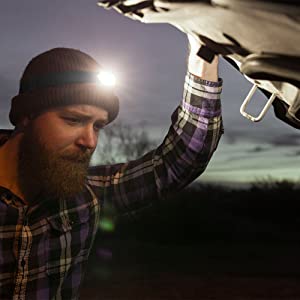 We have been using lanterns and headlamps to see in the dark for centuries. Tried and true, these guiding lights help us survive in the worst of times and provide comforting illumination as we wait for the sun to rise. Having evolved from using candlelight, oil, or cumbersome bulbs, these dependable light sources have high-powered LEDs that can last for days. Feature-rich and incredibly easy to use, the next generation of lanterns and headlamps possess USB-charging capabilities — ensuring your phone weathers the storm — impressive full-range dimming, dynamic modes, and even SOS capabilities. Providing many hours of reliable lighting is just the baseline of what today's lanterns and headlamps can do. Durable and versatile, these products are perfect when preparing for planned adventures or unknown emergencies.
Charging and Battery Packs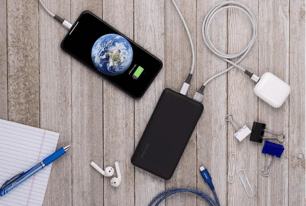 When severe storms are on the way, having a fully charged phone or tablet can be a lifesaver. Whether in the car or in a designated safe space, there are plenty of ways to keep your mobile devices powered. This wall charging kit comes with a dual-port USB-A adapter as well as a 6ft. USB-A to Lightning™ cable to charge compatible Apple® products. There's also a kit with a USB-C cable for newer devices from Samsung, Google, Microsoft and more.
If you're without electricity, a battery pack can keep your devices charged during severe weather threats. Be sure to look for a battery pack that's large enough to sufficiently power your mobile device(s). For instance, this battery pack is five times larger than an average iPhone battery, so it has enough juice for multiple charges.
Antennas and Earbuds
H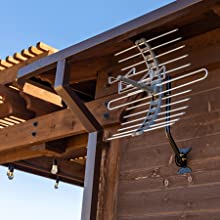 aving a weather radio in your emergency preparedness kit is a must. However, you'll also want to include a TV and antenna. Storms can disrupt cable and satellite services. A backup antenna like this one, that mounts to the top of your TV, lets you continue to receive local weather broadcasts and keep an eye on the radar—even in some storm shelters. A storm shelter built into your house or installed inside your garage offers the easiest setup using an indoor antenna or attic antenna. For best reception due to the shelter's steel or concrete construction material, the antenna must be placed just outside the shelter or in the attic, if your shelter has access to a coax cable port. Be sure to follow the installation instructions and safety information included with your antenna.

If you or your loved ones become anxious during storms, a great item to have in your shelter is a set of earbuds for each person. Severe storms can be extremely loud and scary for people of all ages. Earbuds can help reduce anxiety by muffling the sound of loud thunderclaps, high winds, and hail. And, when combined with mobile device entertainment, they aid in the perfect distraction.
We understand that storm season is stressful. With the help of our products and different tips and tricks, we hope that we can alleviate some of the stress by helping you stay prepared.
YOU MIGHT ALSO ENJOY....
JASCO PRODUCTS FOR EVERY SEASON
BE SMARTER ABOUT YOUR CONTROL, COMFORT, CONVENIENCE AND CLEANLINESS