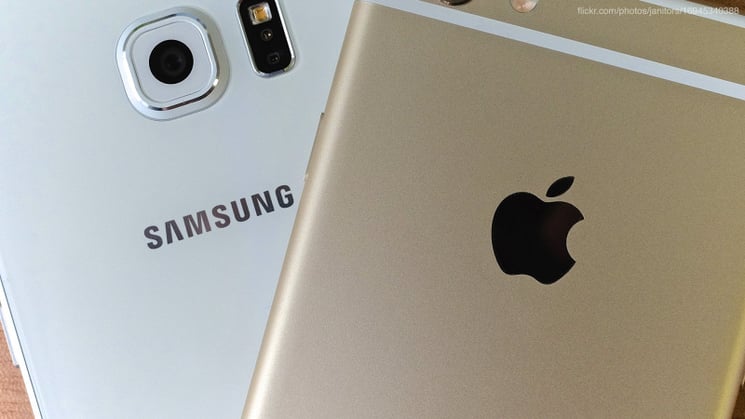 There are over 63 million iPhone users in the United States, and all of them have one problem in common: Apple's proprietary Lightning charging cable (standard on all Apple devices since late 2012) is incompatible with virtually all other USB-powered devices.
For most iPhone users, this means maintaining a collection of both Lightning and industry-standard Micro-USB cables to remain full citizens of our wired world.
Devices that use Apple Lightning Cables
Devices that use Micro-USB Cables
Virtually all Android smartphones
Virtually all Android tablets
E-readers: Kindle(s) Fire, Paperwhite, Voyage, and Oasis, Kobo
USB Power banks
Most Bluetooth headphones
Many smartwatches
Portable hard drives
E-Cigarettes
Aftermarket GPS Systems (Garmin, TomTom, Magellan)
Wireless gaming controllers (Xbox One, PS4)
Literally millions of other small portable devices with rechargeable lithium batteries
Clearly we live in a Micro-USB world, but iPhone users are still at the complete mercy of Apple's proprietary Lightning cable to charge their phones.
One Cable for Multiple Devices
Enter an elegant and affordable solution to this most annoying of dilemmas: the hybrid Lightning / Micro-USB cable from GE. Its attached Apple-certified Lightning adapter provides power to your Apple devices, and easy converts to a high-speed Micro-USB for everything else.
As a Lightning cable, you'll have peace of mind knowing that it's Apple-certified connector won't inadvertently fry your phone or cause compatibility issues down the road. And in Micro-USB mode, UltraCharge technology one-ups your old cables by delivering up to 40% faster charging for Android devices. It's the best of both worlds.
A must-have accessory for every iPhone owner's car, bedside and desk, GE hybrid Lightning / Micro-USB cable will simplify and declutter your digital life.
Available now in multiple lengths at Walmart, Home Depot, Amazon.com.
---

Related Posts: