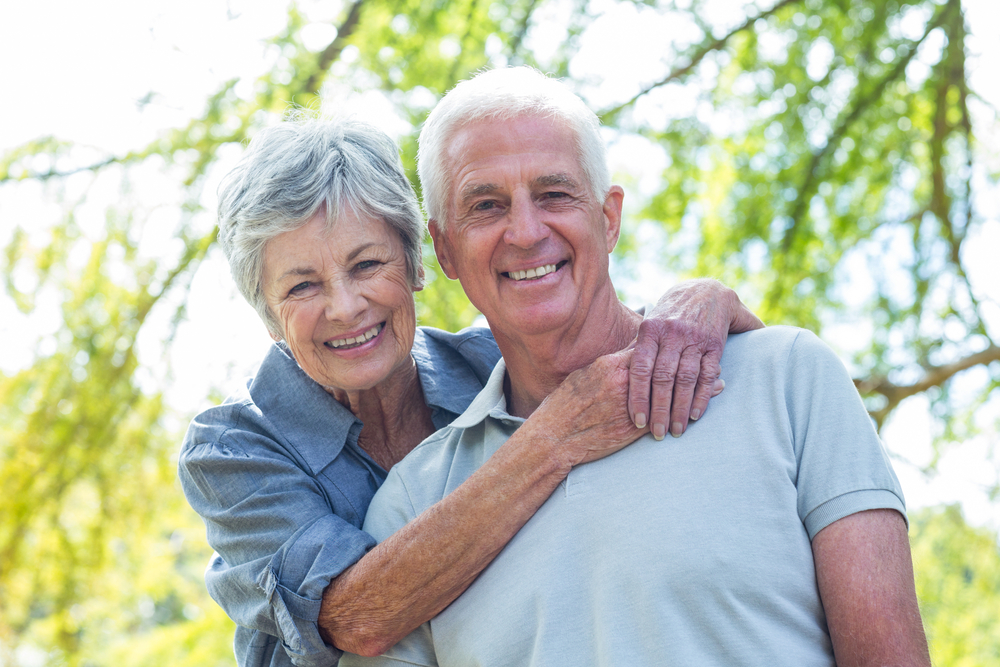 Quality of life — it's a phrase we've all heard, but for those of us heading into retirement or who have loved ones advancing into their golden years, it's a determining factor in choosing where to live. From retirement communities to independent or assisted living facilities, options abound. However, according to an AARP survey, almost 90% of those over the age of 65 want to stay in the comfort of their own home and age in place. And who can blame them? It certainly makes sense and is a budget-friendly option. As you or your loved ones make plans to age at home, check out these helpful products and home modification ideas to help create a safe and accommodating living space for years to come.
Guiding Light
Being able to find your way in the dark is an age-old challenge that, well, only gets more difficult with age. As we grow older, taking a blind tumble down the last few steps at night can quickly turn from a funny anecdote into a much more serious matter. Thankfully, the solution doesn't include blinding yourself by turning on the hallway light during nighttime excursions. Strategically placing motion-sensing night lights in bedrooms, bathrooms or hallways can go a very long way in granting you some peace of mind.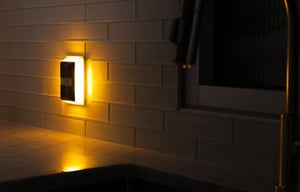 Making sure you find your way through a darkened room at night is only half the battle, as you'll still need to be able to get back to sleep once you've returned to bed. LEDs that produce a warm amber glow are extremely helpful in this regard — keeping your brain balanced and sleep cycle as uninterrupted as possible.
Choose what is best for you and your routine. Many lights can be set to turn on at dusk, or when the room is dark, and off at dawn, or when the room is lit. There are even reliable emergency lights that switch to battery power when there is an outage in your area! By combining utility, décor enhancing designs and other exciting modes, any one of these modern night lights is a great way to light up your home and simplify your lifestyle.
Simple automation
Automating any home doesn't need to be complicated or require complex equipment. Timers and wireless lighting controls are the perfect way to operate lamps, fans and other devices with ease. In-wall and plug-in models support any living situation, need and ability.
Walking into a dark room will never be an issue with a wireless motion sensor. The receiver plugs into an ordinary outlet and the battery-powered sensor can be placed nearly anywhere indoors to turn on a lamp as soon as movement is detected. Lighting controls featuring countdown functions are ideal for situations when you don't want to worry about turning off a light, like reading in bed. To make life even easier, all mySelectSmart remotes and receivers can be paired to create a whole-home network.
If you have a daily or weekly routine, timers eliminate the need to turn ON/OFF lights entirely. Lamps, fans and even coffee makers can be scheduled for worry-free operation. A 24-hour timer is perfect for everyday tasks while 7-day timers allow varied settings throughout the week. To cover your home's exterior, in-wall timers replace a traditional light switch to control patio and driveway lights to offer the peace of mind created by a well-lit house.
Electrical Safety
According to the National Council on Aging, falls result in more than 2.8 million injuries treated in emergency departments annually. There are many ways to prevent trips and falls, including regular exercise, enhanced lighting, and annual hearing and vision checks. Removing area rugs and fixing uneven flooring can help, too. One easy way to reduce tripping hazards is to use a floor cord cover to organize your cables and wires and declutter your living space. While most floor cord covers create an unsightly obstacle, this cord cover's tapered design, narrow width and 6ft. length provide a discreet, low-profile appearance that reduces the chance of tripping while not being obstructive.
Now that you've taken the proper steps to guard against trips and falls, it's important to examine your extension cords to make sure they're in good shape. Replace any cords with exposed wires that could create a shock or fire hazard. These extension cords and power strips come in a variety of colors and configurations to give you lots of options. A surge protector will safeguard your electronics from the harmful effects of power surges and voltage spikes. They have the ability to absorb and dissipate the power of a voltage spike, so your connected equipment is shielded from the unexpected surge of electricity. Surge protection does expire, so be sure to confirm the electrical devices you depend upon are properly protected.

Home entertainment
on a budget
Staying connected to the news, weather alerts and your favorite shows is a must no matter where you live. If your budget is tight or you're on a fixed income, consider cutting the cord by canceling your cable or satellite service and taking advantage of free over-the-air TV. Simply install a TV antenna with some coax cable and you'll have access to major networks like ABC, CBS, FOX, NBC, PBS and more. You'll get to enjoy current programs as well as classic sitcoms, dramas and game shows. On average, most cord-cutters receive up to 35 channels through their TV antennas. However, if you want more viewing options, a streaming service like Amazon Prime, Hulu, Sling TV or Disney+ offers endless movies and shows—simply add a streaming media player like a Roku or Fire TV stick to your home entertainment setup. After that purchase, your only recurring cost would be your streaming service subscription. And keep in mind, there are several streaming apps that are completely free.
If your TV has limited HDMI ports, a 4-device HDMI switch will quickly turn one port into four so you can connect up to four HDMI-enabled devices. This allows you to switch between your entertainment equipment at the press of a button, eliminating the need to disconnect and reconnect cables each time you want to stream a video instead of watching a DVD, for example. This pocket-sized USB-C to HDMI adapter can also come in handy when you want to view content from your laptop, tablet or smartphone on your TV. Simply use this adapter and an HDMI cable to connect your USB-C device to your TV and start enjoying your favorite movies and shows on the big screen!
Once your entertainment center is all set, it's helpful to get rid of the coffee-table clutter and have just one universal remote to control all your devices. This 2-device remote is perfect for those who have a simple setup with a TV and one other device, such as a Blu-ray™/DVD player or cable box. Its big, backlit buttons make it easy to use. If you stream movies through a Roku or Fire TV stick, these 4-device companion remotes are not only easy to grip and navigate, but they also house your compatible Roku or Fire TV streaming remote. Simply slide it into the back compartment and all your device control is in hand.
Home modifications
Whether you're planning to build a downsized empty-nester home or remodel your existing home, there are a number of modifications you can make now that will benefit you as you age.
Increase the size of your interior doorways and hallways. Standard interior doorways and hallways are not wide enough to accommodate wheelchairs, walkers or handrails. Widening doorways to 36in. and hallways to 42-48in. will allow you to move freely about your home.
Change doorknobs to door handles. This simple project makes it easy to open doors without having to grasp, squeeze and twist, which can be difficult for those with arthritis or limited grip strength. Simply push down on the handle to open the door.
Adjust height of kitchen and bath cabinets. Depending on your height and health challenges, counter heights may need to be adjusted. Standard bathroom vanity heights require most of us to bend forward when using the sink. A taller bathroom vanity will allow you to remain in a more upright position. For those using a wheelchair, kitchen counters and cabinets may need to be lowered for easier access.
Install handrails and grab bars. Adding handrails and grab bars in the shower and other strategic locations can help keep you safe and steady while allowing you to maintain your independence and privacy.
Install a walk-in shower or bath unit. The traditional step-up-and-over bathtub can become more hazardous as we age. A walk-in or low-threshold shower or a walk-in bathtub is ideal and can keep you from tripping while entering or exiting the shower or bath.
Install a ramp, chairlift or elevator. When steps are involved, an exterior ramp can provide easy access into your home. Chairlifts added to existing interior stairs can provide a gentle ride to the second floor. Or, if your budget allows it, a residential elevator is another option growing in popularity.
While these are just a few ideas, there are specialists who can help you determine the best home modifications for your scenario. Certified Aging-in-Place Specialists (CAPS) are certified by the National Association of Home Builders to assess your home and make recommendations regarding structural modifications. Certified Environmental Access Consultants (CEAC) are certified by VGM Live at Home to make recommendations based on your health. Typically, both specialists work with your building contractor and interior designer to make sure the home modifications chosen are the best options for you.
Some home modifications can be pricey, but you may be able to claim them as part of your medical and dental expenses. Just keep in mind you're only permitted to deduct eligible expenses if they total more than 7.5% of your adjusted gross income for that year. Check with a tax professional or IRS.gov for details.
It's never too early to plan and prepare your home to be a safe and comfortable space. Be sure to check out our other blog posts for more ideas of how to create a safe, convenient and beautiful living space you'll love.