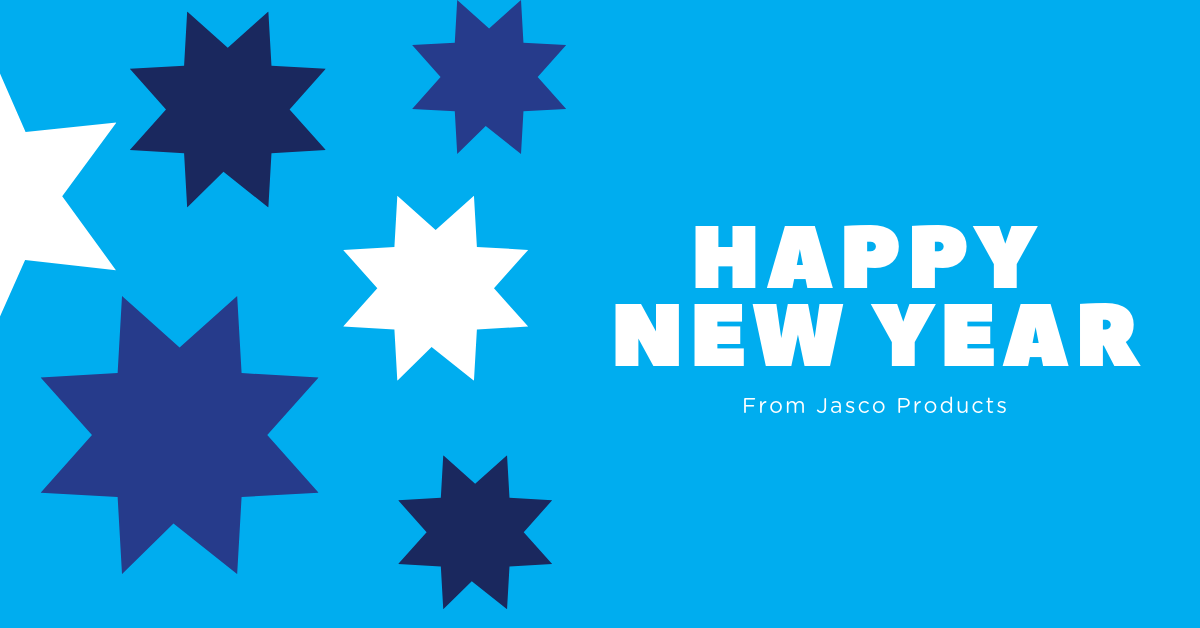 The beginning of the year is a time for many people to self-reflect and make positive changes in their lives, hence the saying "New Year, New Me." Despite the popular saying, often times these new changes don't stick. According to U.S World and News Report, 80% of New Year's Resolutions, in fact fail. Making sure that you're setting goals that are both attainable and realistic help to ensure that you make up the 20% who achieve their resolutions. Whether your goal is to save money, improve your health, get organized, or to take more trips, below are outlined products from Jasco that will help you be successful in your New Year's resolutions and also ease the overwhelming feeling that a new year can bring.
Smart Devices and Timers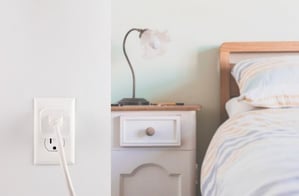 The new year is a great time to change your schedule. Whether you're waking up early to hit the gym or committed to traveling more, adding automation to your day makes the transition easier. Scheduling lights with Enbrighten and UltraPro Wi-Fi smart devices gives your home a lived-in appearance even when you're gone and also eliminates the occurrence of walking into dark rooms if you're up before the crack of dawn.
If saving money is on our to-do list this year, timers are a quick and simple way to cut costs. Energy expenses can be reduced by allowing you to only operate lights, lamps and other equipment when needed. Timers also decrease unnecessary wear on bulbs, which means fewer trips to the store which in result leaves your home glowing and saves you money.
TV Mounts And Antennas
If you scored a new TV for the holidays, or even if you didn't, now is a great time to make entertainment space shine. Mounting your TV and adding a lighting feature are two quick DIY projects that can make a huge difference in your living room or home theatre.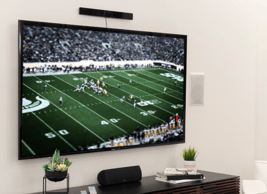 DIY Project 1: Before purchasing a TV wall mount, you'll want to determine which type of mount will work best for your entertainment space. Consider a low-profile fixed-position or tilt mount if space is limited. If you want the flexibility of viewing the TV from anywhere in the room, consider a full-motion mount that extends out from the wall, tilts and swivels for the best viewing angle. Whichever mount you choose, make sure it supports the dimensions of your TV as well as the combined weight of your TV and mount. You'll also want to take note of the mount's VESA mounting pattern to make sure it's compatible with your TV. All of these specifications should be noted on the packaging or listed in the wall mount's manual.
DIY Project 2: If you're a streamer or gamer who enjoys a dark, movie theater-like environment, why not up the ambiance with bias lighting? Bias lighting has a specific light temperature of 6500 degrees Kelvin. As that light reflects off the wall behind your TV, it creates a soft white glow to help normalize the overall light levels in the room. In fact, it is scientifically proven to reduce eyestrain and

enhance your TV's picture quality. The science behind it is fascinating, so be sure to check out our free Bias Lighting Guide for details. This HD antenna with a built-in PurBias™ lighting feature easily mounts to the top of your flat-screen TV. The lighting feature, powered by your TV's USB port, is located on the back of the mounting bracket to ensure perfect bias lighting placement. Keep in mind that this lighting feature will not work with fixed- or flush-mounted TVs. For optimum results, your TV should sit between 6in. and 18in. from the wall. In addition to its bias lighting benefits, this antenna will also give you access to free over-the-air TV broadcasts in your area—a definite bonus if you're a cord cutter or are planning to cut the cord and save some cash in the new year. If the latter describes you, then be sure to check out our guide on How to Cut the Cord in 3 Easy Steps.
Extension Cords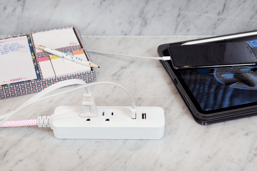 If getting organized is your goal for the New Year then we have the perfect products that will help you to achieve this goal in at least one aspect of your life, your home. No matter the room in your house, we have the perfect products to make your goal a success. If you are wanting to organize your home office, the cordinate extension cords are the perfect fit for your space. Having one charging station will prevent you from having a spider web of cords underneath your desk.
Universal Remotes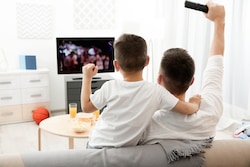 Another room that often needs organizing is your living room. The DIY projects above will make your entertainment area stand out amongst the rest, but they don't really help in your goal to organize. Our Universal Remotes are the perfect solution. Juggling multiple remotes is the opposite of being organized and can often times be overwhelming when you don't remember which remote pairs to which device. Our wide variety of Universal Remotes as well as the different color options, ensure that you will be able to pair all of your devices to one remote all while keeping up the aesthetic of the room.
We are here to ease the overall stress of the new year and aide you in successfully completing your New Years Resolution. In fact, that is our New Years Resolution!
---
YOU MIGHT ALSO LIKE TO READ:
---