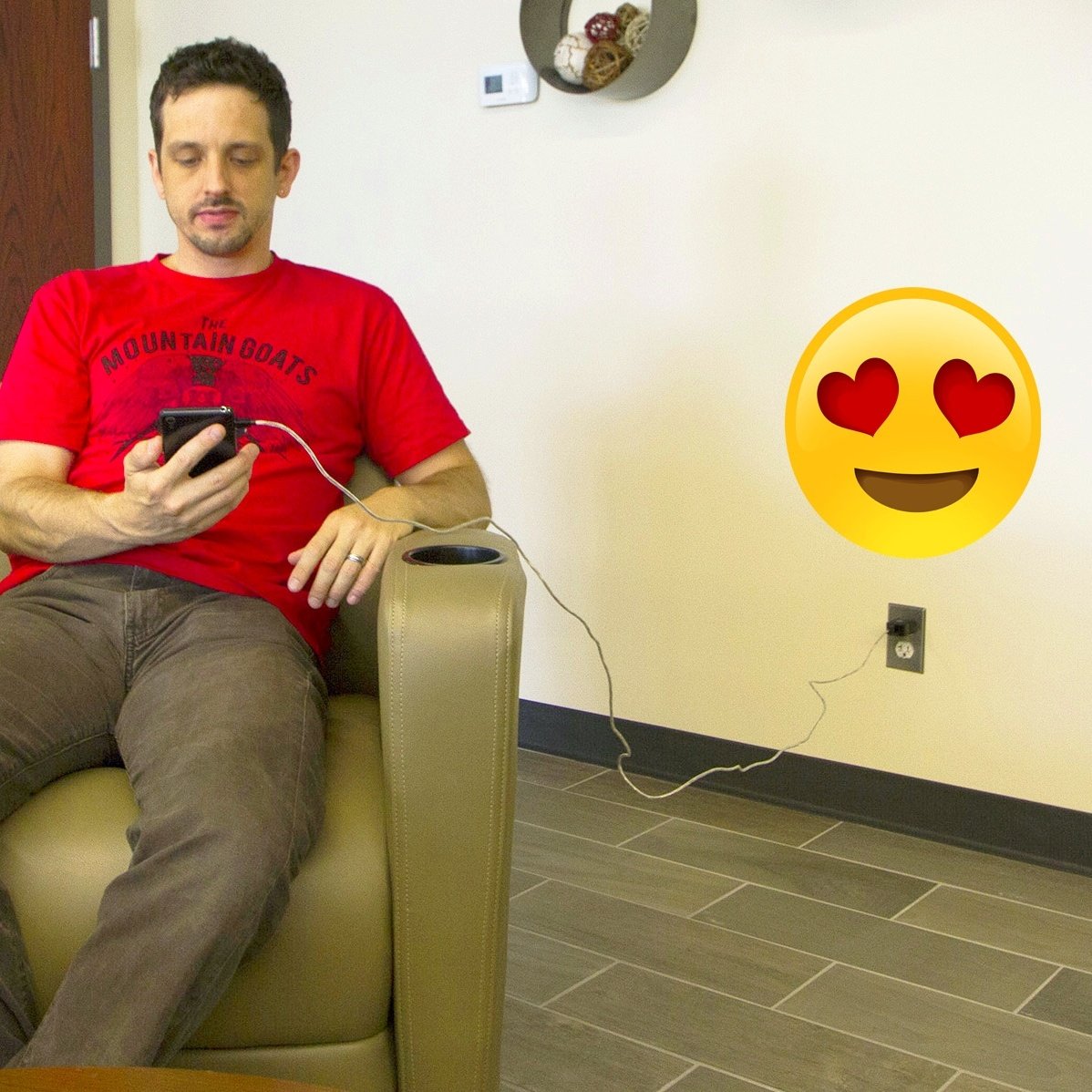 It's safe to say almost everyone is a heavy smartphone user these days. We stream music, read the news, check social media, communicate with our friends and family and use our phones for tons of other daily tasks. And sometimes your phone's battery just can't make it all the way through the day. That doesn't mean you have to glue yourself to the wall while you recharge. You no longer have to be that person sitting on the floor at the airport, leaving your phone plugged in across the room or twisting yourself into a pretzel to use your phone while it's charging by your bed.
The best solution is to simply upgrade your short USB charging cable to a longer, faster more durable charging cable. It's a small and easy thing to do that can make a big impact on your daily life. It solves tricky plug placements in airports, coffee shops and even your own home.
Wondering what cable is your best option? Try the GE 9 ft. USB Sync and Charge Cable.